ARTinfoINDOA.COM and SHANKER ART FOUNDATION are glad to announce Colours of National Symbols as theme for 7th All India Children Art Contest.
Children can express their thoughts and ideas on the theme "Colours of National Symbols" through Paintings, Drawings, Collages & Mix Media.
Prizes :
Gold, Silver, Bronze, Commended and Appreciation Awards for 300 paintings selected for exhibition
1 Gold Award, 1 Silver Award, 1 Bronze Award and 5 Commended Awards on every 100 Paintings in each category
Certificate of Merit for 200 paintings.
Certificate of Participation for all the Participants
Exhibition at India Habitat Centre, New Delhi
Awarded and Meritorious Paintings on website for ever.
Entries should be sent between the dates 1st July-15th August 2018.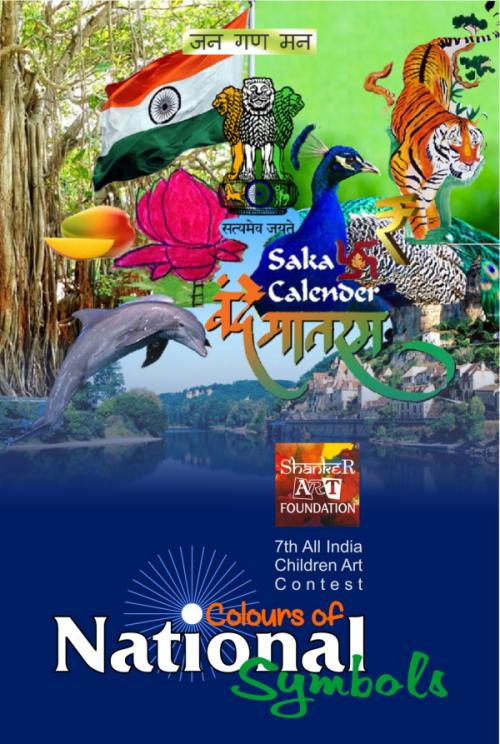 Results will be published at http://www.artinfoindia.com by 29-30 September 2018
http://childrenartcontest.com and https://facebook.com/childrenartcontest
The size of the artwork could be
15 x 11 Inches
12 x 9 Inches
or paper of any Standard Sketch Book. Entries must be on good quality paper.
Categories :
Group A – Preparatory Classes (Nur., LKG, UKG)
Group B – Grade / Class I & II
Group C – Grade / Class III & IV
Group D – Grade / Class V & VI
Group E – Grade / Class VII & VIII
Group F – Grade / Class IX & X
Group G – Grade / Class XI & XII
For all details of the contest , visit the organizer website : http://childrenartcontest.com/prospectus-colours-of-national-symbols-2018/