Writing And Drawing Competition On 24th June 2018.
Basically this competition is to enhance the child's inner talent out in the field of Art.
It is also accompanied with programs like Students Painting Exhibition and International Animal Cartoon show.
Date and time of the event : 24th June 2018 : 08;00 to 12:00
Venue : Plot # 3, Sindhu salai ,VND Avenue, Madhanandhapuram, Mugalivakkam, Chennai 600125.
Age Group : LKG Kids to 14 Yrs
Cost : Registration and Entry free of cost.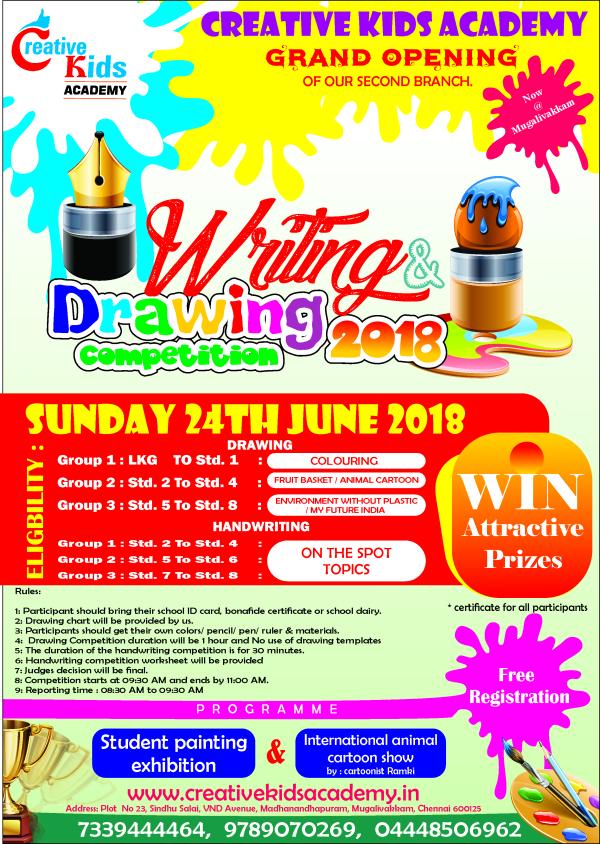 Writing And Drawing Competition On 24th June 2018