Suryam National Level Drawing & Painting Exhibition. Please Note that it is NOT a competition.
Participate in India National Level Child Art Drawing & Painting Exhibition – 2018 .
For more information please contact whatsapp number 8080874774. You can get all information.
Please write participant name , grade, city and state and send it on whatsapp.
Facebook : www.facebook.com/creativeartroots
Last date for preliminary selection round is 18th April, send the entry though Email.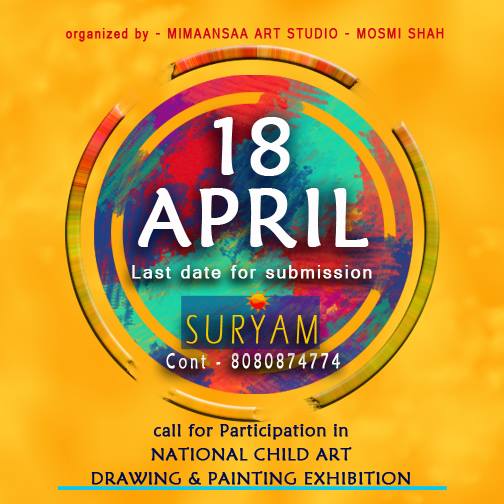 Suryam National Level Drawing & Painting Exhibition