Kids Summer Camp at SRM Nightingale School for ages 5-15 from April 21st to April 25th, 2018 between 9.30 AM to 5.30 PM.
Loads of fun events including Chalk Carving, Balloon Sculpting, Character Development Programmes, Hoopla Pass, Rat Hole, Jump Over and much more.
Entry fee Rs 1500 only!
Register now!
For Registration:
http://srmnightingaleschool.edu.in/kids-summer-camp/
For Details:
Mobile: 9940208469/8667008234
Phone: 044-23710609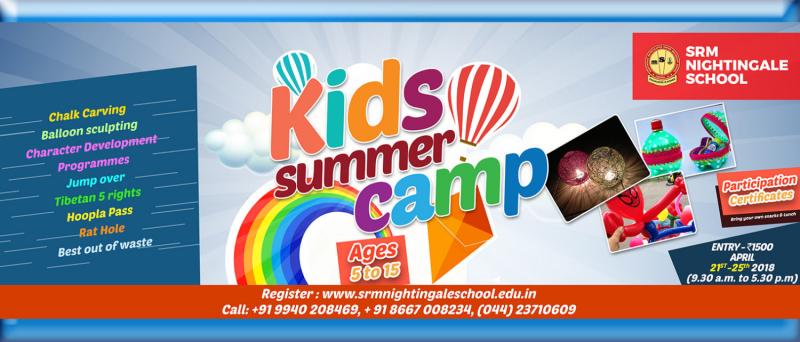 Kids Summer Camp at SRM Nightingale School