Does your child love to dance, play music??? Kris Dance Studio is a perfect place with combination for learning Dance (western & classical), Music (drums & keyboard) Zumba and Martial Arts (Boxing).
This class moves from a basic introduction, beginner level, stylistic dance, innovation and creative exploration of movement.
KRIS Dance Studio's SUMMER PROGRAM for ages 4 up provides training by creative teachers and is designed to challenge and inspire all participants. The individual attention our program provides is unparalleled in the Chennai and results in students achieving accelerated training progress in our SUMMER PROGRAM.
See you at our class.
Reach us @ KRIS Dance Studio
30/60, West Kalmandabam Road, Royapuram, Chennai-600013. (Near SM Silks)
Ph: 9941898825 | 9094217592 | 9840329011 | 044-25951519
Email: bala.mvb@gmail.com
Facebook: https://www.facebook.com/Kris-Dance-Studio-920872047977413/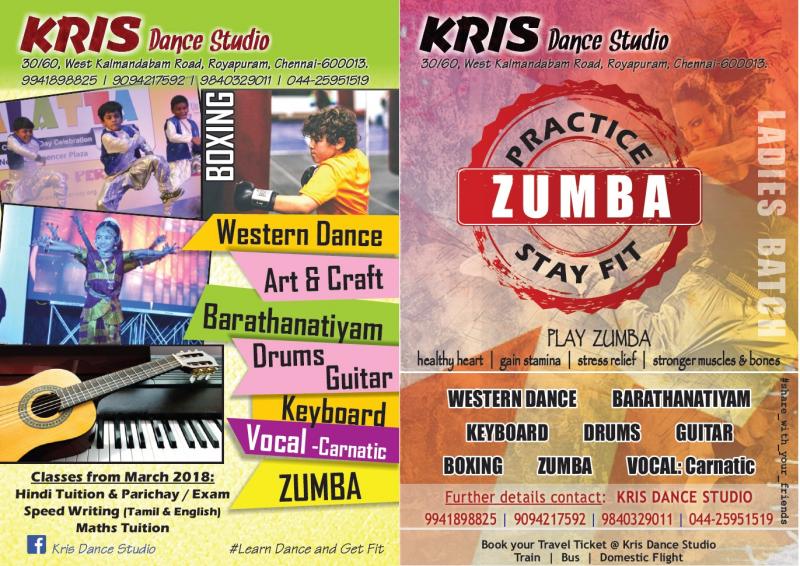 KRIS Dance Studio's SUMMER PROGRAM 2018