Let's meet another tiny talent, Shazia Iqbal – Her achievement is something different. Unique for her age. She is a successful blogger. Winner of Indian Blogger Award [IBA] 2017. A Wonderful Achievement dear Shazia. A Way to go…Keep Achieving more and more with your wonderful writings!!
So here is Shazia Iqbal, Class 5 Student from Modern Middle East International School, Riyadh (Indian CBSE Board). Daughter of Mr. Mohammad Iqbal Abid ( Avionics Supervisor, Ex Air India Service Engineer) and Mrs. Najwa Mobeen Azmi, Shazia hails from Mughal Sarai, Uttar Pradesh.
Have a look at Shazia's wonderful blog : https://shaziaiqbal.blogspot.in/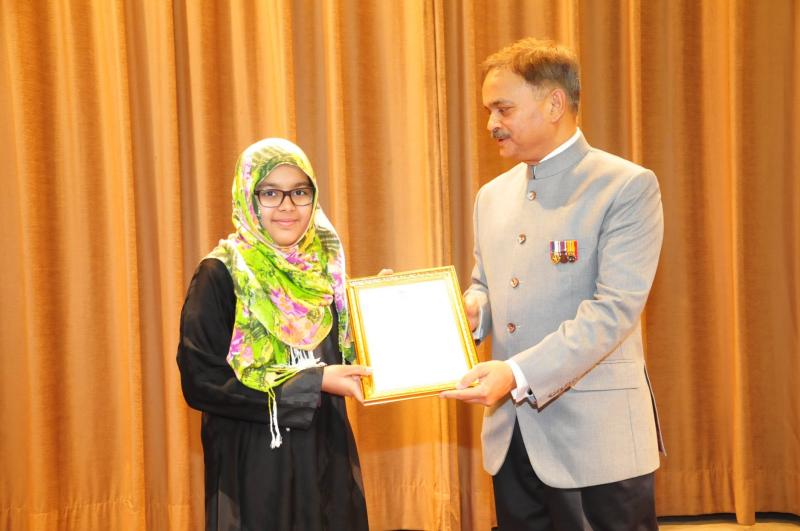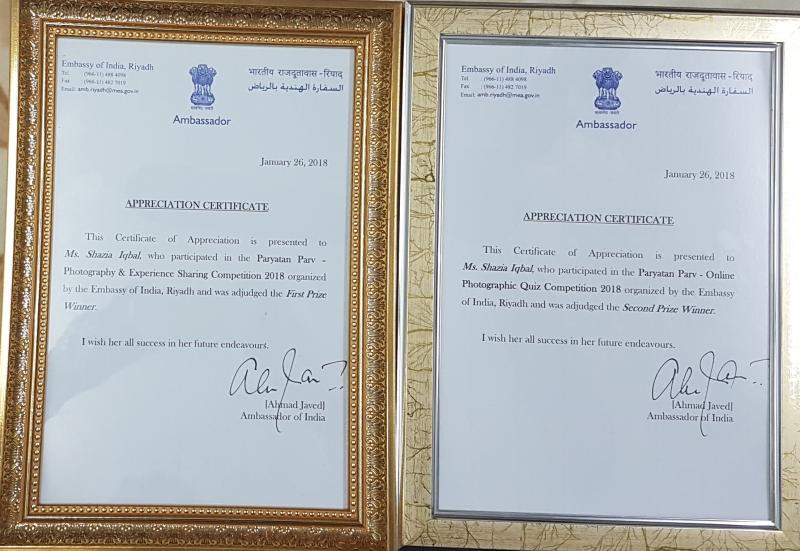 Shazia Iqbal's Success Story :
1- Won Indian Blogger Award 2017 "under 16" category.
2- First youngest blogger of the district.
3- First girl student blogger of the district.
4- First national level winner blogger in the district.
5- 8000 page views in more than 10 countries.
6- More than 170 posts.
7- Six different newspapers covered about her.
8- Blog was started in 2013.
9- She is a winner among seven (7) nominees and was judged by a jury of 29 judges. She was also youngest among nominees (Age-10 Years).
10- She travelled to USA and UK .And covered story in her blog.
11- 1st and only winner of Silver Zone Math Quiz Contest for class 4th.
12- 3rd prize winner of Jamia Millia Islamia University Alumni Drawing Competition.
13- 2nd prize winner of C-DAC ( Ministry of IT, Govt of India) Vikaspedia Quiz Contest.
14- 3rd prize in Drawing and colouring competition (UKG).
15- Consolation prize in Origami in Class 1.
16- 3rd prize in Drawing and colouring competition in class 1.
17- 1st winner of a competition conducted by Indian Embassy, Riyadh on Paryatan Diwas.
18- 2nd winner of another quiz competition conducted by Indian Embassy, Riyadh.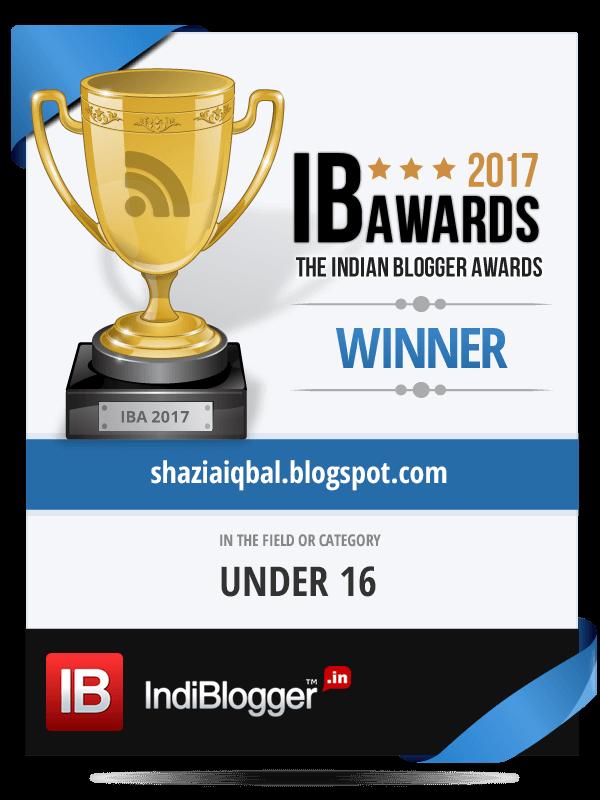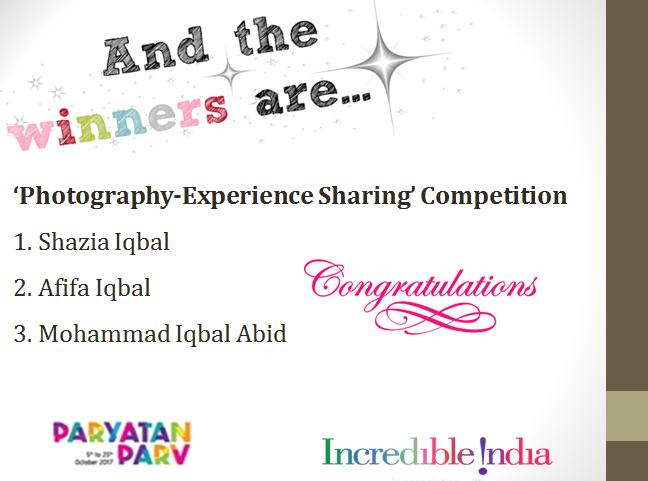 Shazia's achievements published in leading newspapers :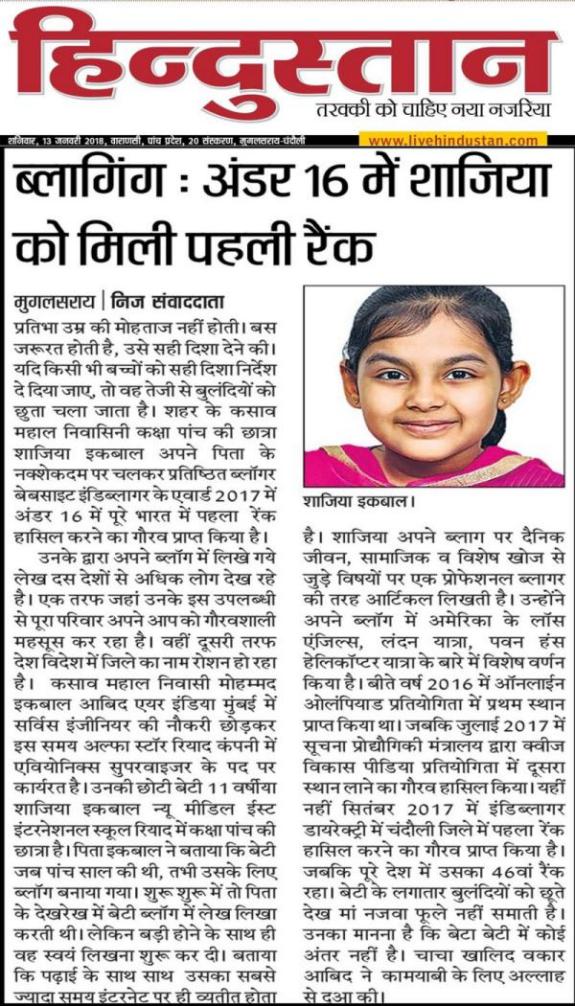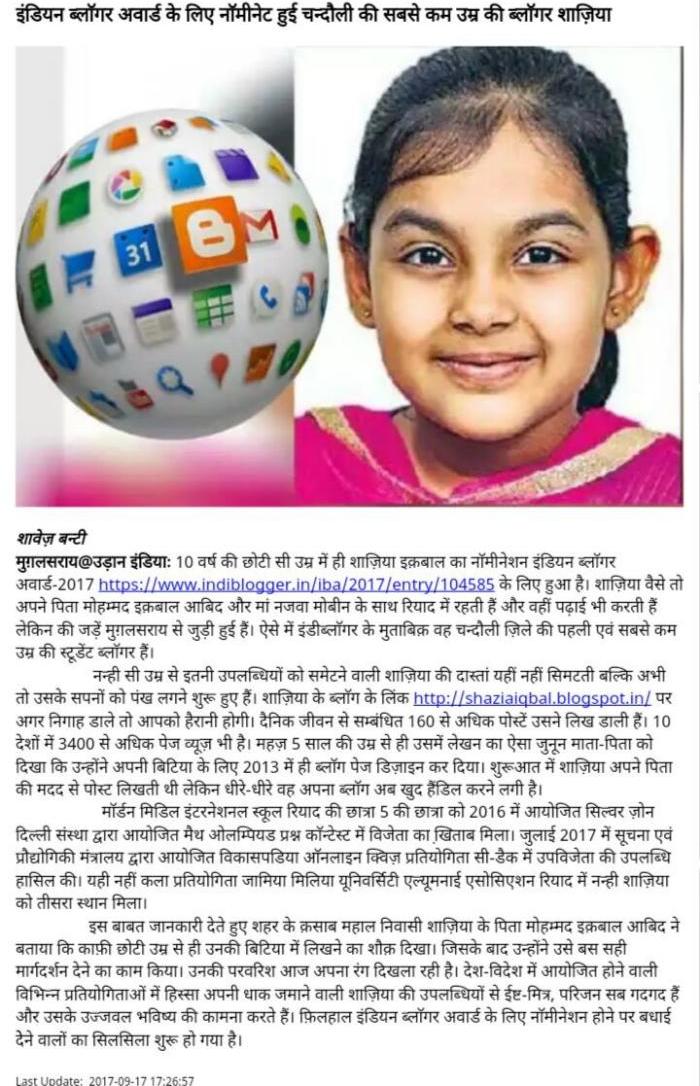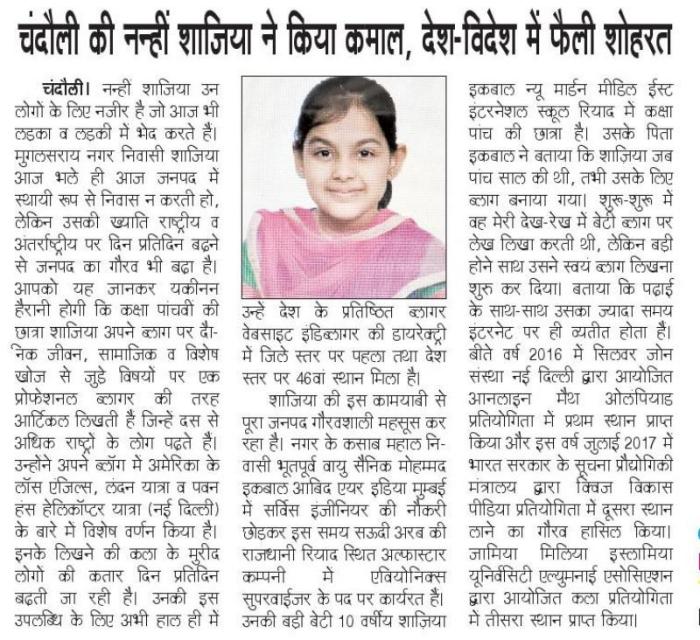 Shazia Iqbal | Successful Child Blogger