Child prodigy Laasya Priya, daughter of Santosh and sadhana is now 4 years old and mesmerizes every one with her excellent memory power and knowledge.
She was well versed with the below things when she was 2years and 8 months:
-She can identify 226 world flags in 8 to 9 mins of time.
-She can list down states, capitals, president, prime minister of India and chief ministers of Tamil Nadu.
At the age of 2 years and 10 months, she can identify the following things:
– 64 inventions and inventors.
– Identifies 120 + famous personalities.
– 50 + musical instruments.
As of today she can answer with lot of GK questions:
– Rivers in India.
– Nobel prize winners in different categories like Literature, medicine, physics, chemistry etc.
Laasya Priya has more interest towards science and she was also trained in identifying the following: Parts of human eye, ear, heart, brain and digestive system.
Laasya has also started learning skating and has won 2nd prize in tournamemet conducted by "Manali challenges" in Manali Corporation Park.
Our daughter has also been honored with few awards, says her parents.
Little intelligent performer by "Selvam matriculation school" Arakonam.
Best little performer by "Dr. Abdul kalam academy".
News papers like Maalai mala, E nadu and sakshi has also published articles about laasya priya.
Please watch her performance in the youtube link below:
https://www.youtube.com/watch?v=VGksPGg0ItI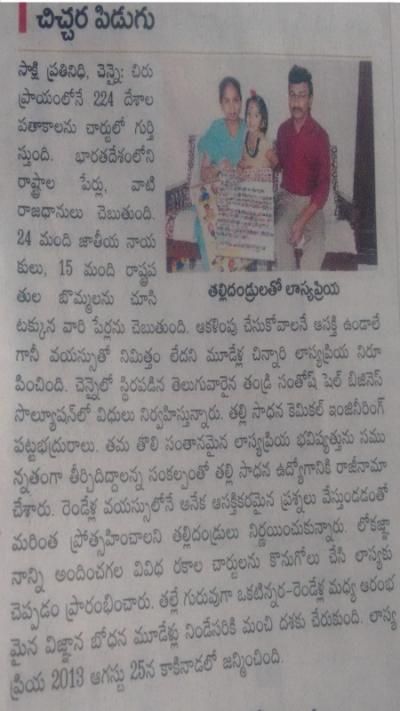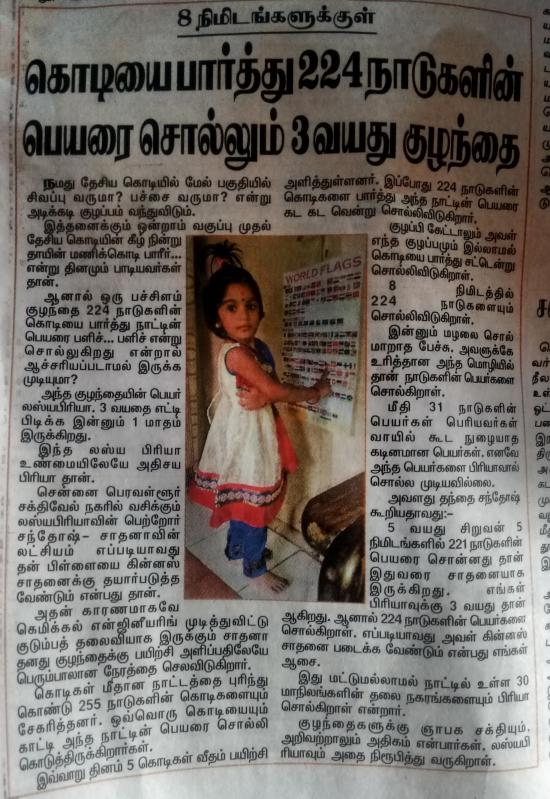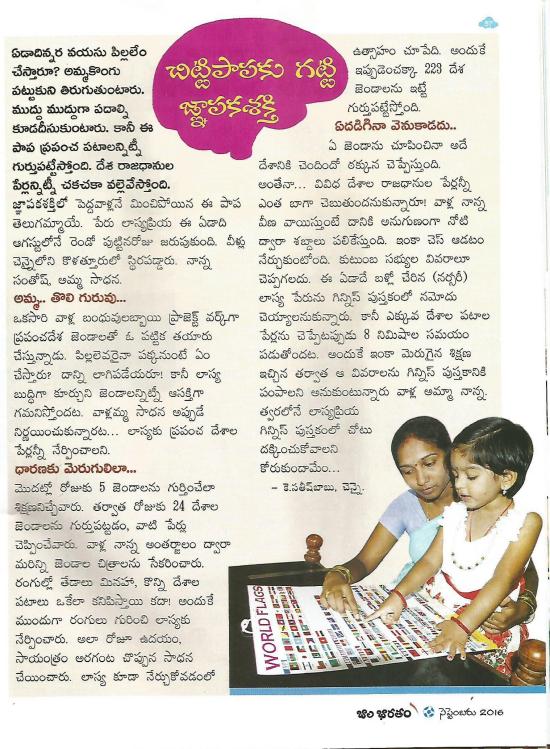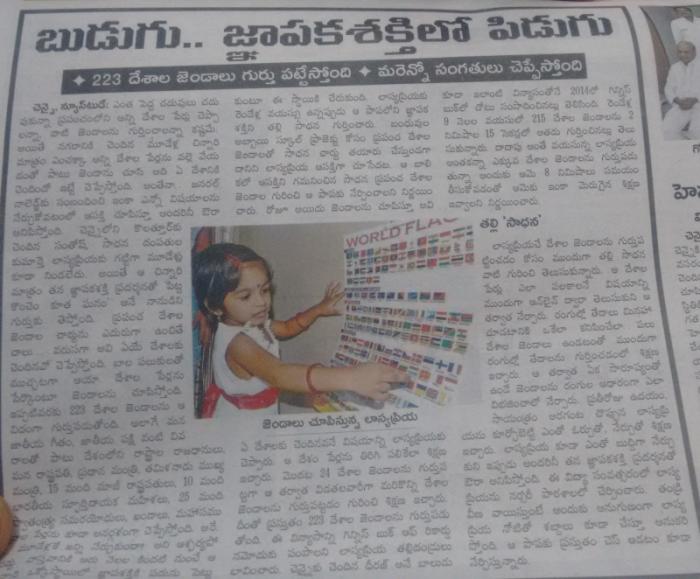 Laasya Priya : 4 year old Child prodigy