ADMISSION OPEN IN BRAINEKIDS FUN CAMPUS WITH EXCITING OFFERS FOR
DAYCARE (1+yrs) , PLAYGROUP (1.6+yrs) , PREKG (2.6+yrs) , LKG (3.6+yrs) & UKG(4.6+yrs).
Looking for a place where learning involves discovering, exploring, inventing, making mistakes and correcting them?.. Well then, you're at the right place! Welcome to Brainekids – Playschool & Activity centre.
Most curious are the minds of all toddlers under 5 years of age. To satisfy the never ending curiosity, a sumptuous feast of knowledge must be fed in tiny appetites flavored with love, care and lots of fun. Well guess what? That's exactly what we do at "Brainekids".
Being over 7 years in the field and having catered to more than 200s of utterly satisfied parents, we proudly behold our promise – "Xplore , Discover , Learn". We implement theme and activity based hands on learning that gives your child the chance to truly experience the world around them. Thus we've made the classrooms – a most exotic place for fun!
Our specially curated 8 Smart curriculum helps your child to develop skills in Fine motor , Gross motor , Listening , Speaking , Writing , Reading , Number sense , Classifying , Sorting , Art , Music , Personal , Social and much more. It helps in building their speech , self esteem , communication , and confidence.
We believe we are very good at what we do for a school is only as good as the people behind it. More than 250 students graduating Kindergarten from Brainekids since 2010 have joined into top reputed schools like
DAV Matric & CBSE
Chennai Public School – Mogappair and Annanagar
Vellammal group of Schools –
Spartan Matric & CBSE
Rabindra Bharathi group of schools
Narayana group of Schools
Chinmaya Vidyalaya group of schools
The Pupil School
Schram Academy
Dawn School
And much more across Chennai , Thanks to their rock bottom foundation in early education from Brainekids. We make kindergarten the best childhood experience ever.
For more details walk into Brainekids, 8 Alex street Panneer Nagar Mogappair east. # 26563489 / 8056215564. Behind Apostolic church in Mogappair east.
Visit us and See the difference. Join us and experience the difference.
Check in / Like / Visit our fb page – https://www.facebook.com/ChennaiBrainekids/?ref=aymt_homepage_panel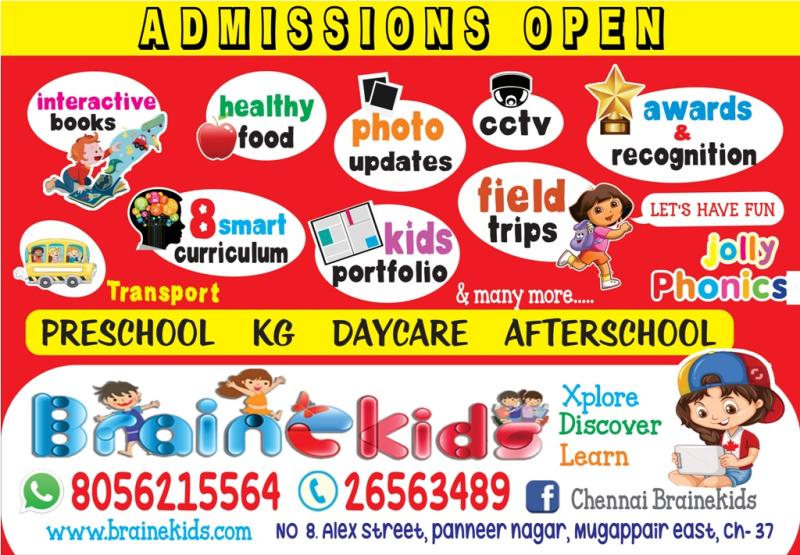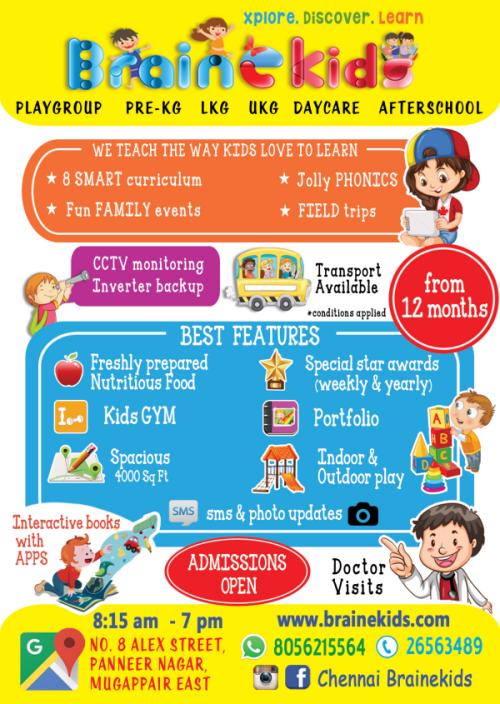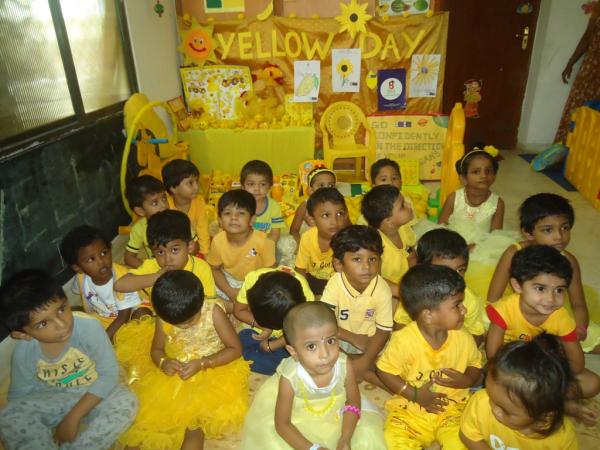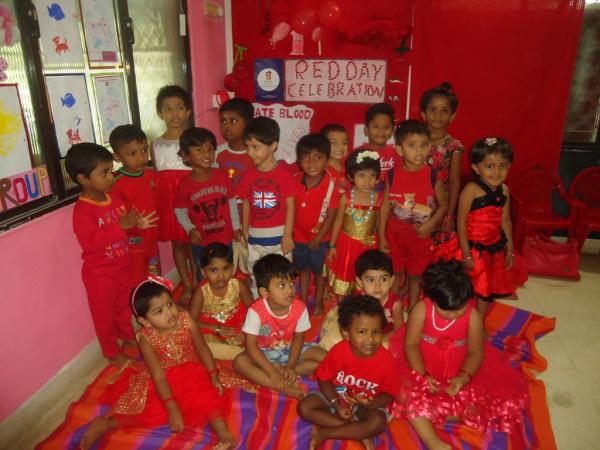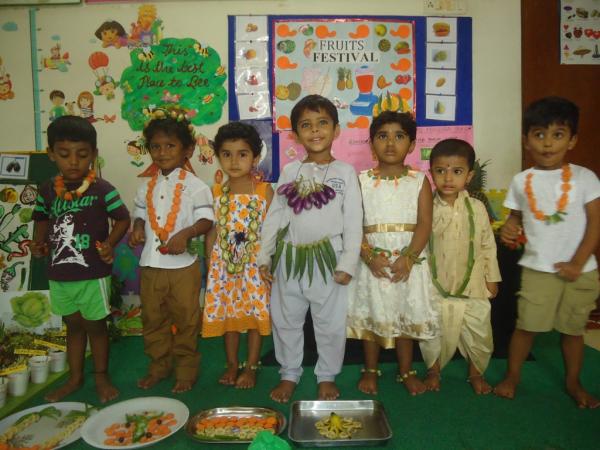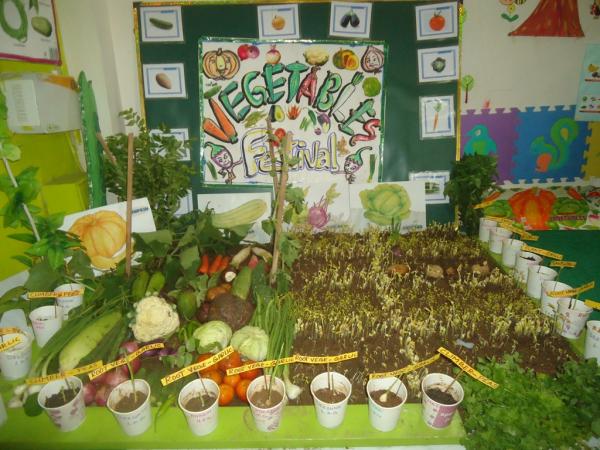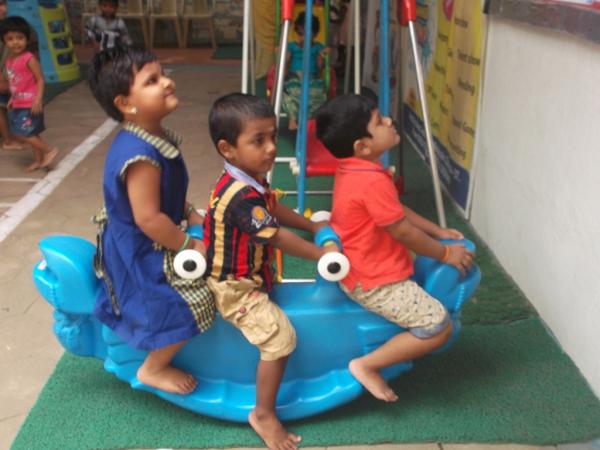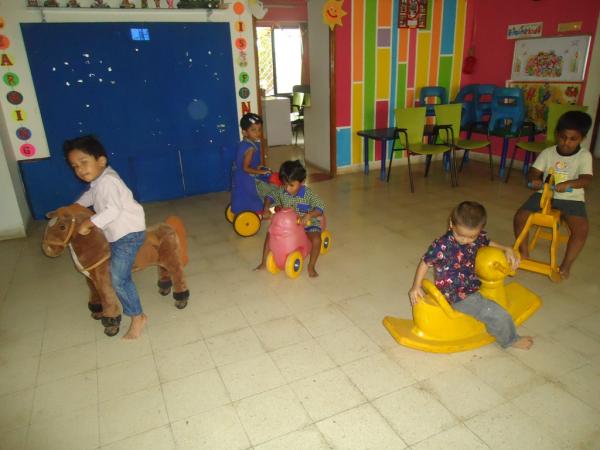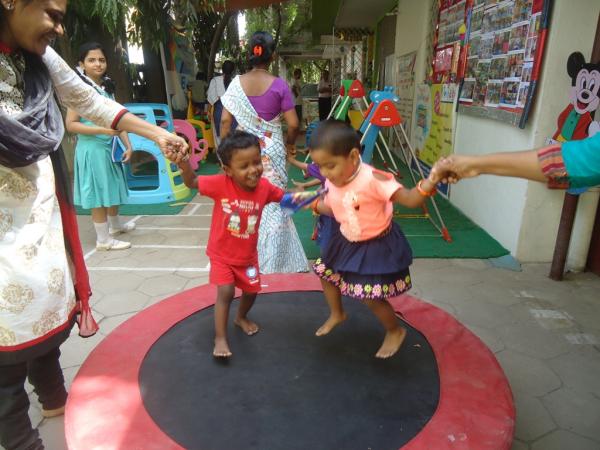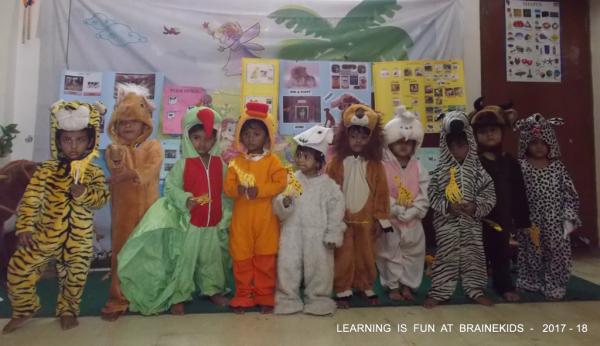 Brainekids Vijayadasami Admission 2017 Open