Garden kids a home for toddlers , to grow up with fun and frolic is situated at Mogappair west. Our preschool, Day care and KG provides an unique opportunity for your child to take his/her first step in formal schooling.
With the number of preschools around you, how would you choose the right one for your child? Here are some questions that may help you make a choice:
1. Which preschool ensures balanced and integrated curriculum tailored to the needs of each individual child?
2. Which preschool has got the most spacious infrastructure both indoor and outdoor and also facilities for playing and exploring ; active learning and creating and for thinking critically by kids?
3. Which preschool has got a carefully developed learning environment with gardens to stimulate learning?
4. Which preschool has got a teacher student ratio of 1: 10?
5. Which preschool has thoughtfully and artistically maintained colorful learning spaces for calm and focused learning?
6. Which preschool has "stay and play" sessions for parents to play along with your child and offers "parenting skills" sessions to parents regularly every month?
7. Which preschool provides your kids the transition well into class 1 and beyond in a reputed regular school?
For answers to all the above visit Garden kids.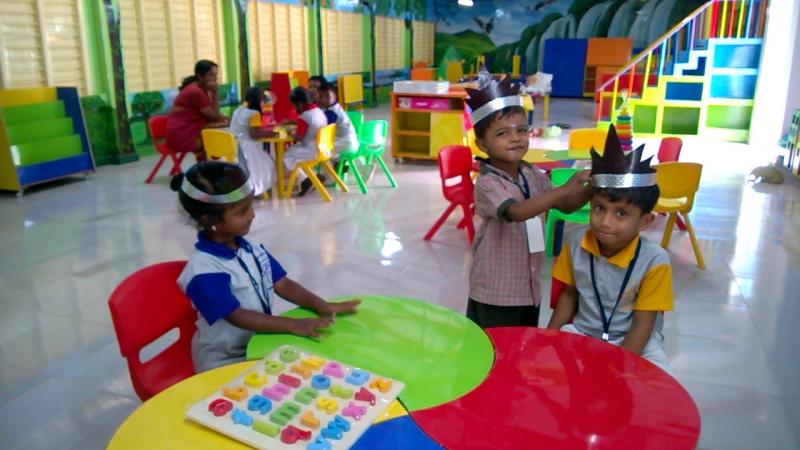 Garden Kids – Vijayadashami Admission Open