Dessin School of Arts Online National Level Painting Competition April – July 2017.
Last Date of Submission for this quarter : 30th JUL 2017
Results will be published in August.
Groups & Themes :
Group – 1 : Pre KG – 3rd Std – MY TOYS
Group – 2 : 4th Std – 6th Std – SUMMER
Group – 3 : 7th Std – 9th Std – SAVE WATER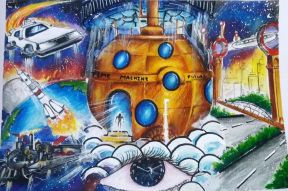 There is no entry fee
Each student can send only one entry per competition.
Paintings must be the student's original creative work.
The painting should be done in A4 size and must be sent in JPEG image form.
Competition Page : http://www.dessinschoolofarts.com/painting_competition.htm