Machine learning -it's a science that's not new but one that's gaining fresh momentum these days..
Machine learning applications for everyday life.
– The heavily hyped, self-driving Google car?
– Online recommendation offers such as those from Amazon and Netflix?
– Knowing what customers are saying about you on Twitter?
– Fraud detection?
Are we equipping our children with the skills for the new technologies?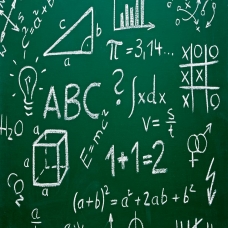 Join our Creative Math camp for seniors to understand how mathematics is applied in solving real world problems. Activities and worksheets on Lateral thinking, logical reasoning, critical thinking. Learn about Mathematical modelling and solve few challenging problems.
Camp dates – May 8 to 12 , 2017
Timings – 10 to 12: 30 PM.
Venue – ThinkDiff S'kool.
Ages – Above 10 years
Contact : 80561 00293
Website: www.thinkdiffskool.com
Creative Math Camp: 10 + years( May 8 to 12)