If your child is a creative bee always trying hands on scissors and papers, or a big colour fan, or loves spending time inside the kitchen, here is an opportunity to put his/her artistic soul on display.
Dreamflower Montessori's Summer Carnival presents – Art, Craft, and Cookery camp for children aged between 5 to 15 years. The event involves simple yet nurturing activities to give kids a mental edge along with teamwork skills.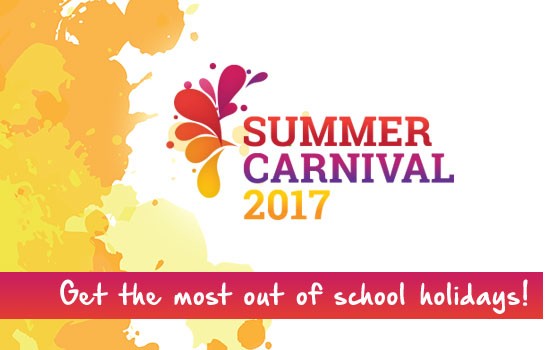 This five-day event is set to bring along a new set of activities each day which includes Personalized Badge Making, Origami , Paper Mache, Pot/Mug Painting, Clay modelling/Key-Chain making, Fireless Cooking, Crafting farewell postcards, work exhibition followed by a story-telling session.
A creative event awaits for your kids to explore at Dreamflower Montessori! Come and Join in!
Venue : Dreamflower Montessori Thiruvanmiyur
Dates : 24th April to 28th April 2017
Suitable for : 5-15 years
For more details and registration click here:
https://www.dreamflowerindia.com/summer_carnival.php
You may also like the following events from Dreamflower Montessori:
• Next month, 2nd May, 09:00 am, Freestyle and Bollywood Dance & Silambam
• Next month, 6th May, 09:00 am, One day Workshop on Basics of Photography in Chennai
• Next month, 8th May, 09:00 am, Workshop on Robotics (Mobile Controller) in Chennai
Also check out other Arts Events in Chennai, Craft Events in Chennai, Exhibitions in Chennai
Dreamflower Montessori's Summer Carnival