"Our son Thiyakshwa Sureshkumar studying U.K.G in Jawahar Vidyalaya Kindergarten School at Ashok nagar, he had participated more than 100 art, craft and other competitions too…
He won more than 60 competition which includes International, National and State level….He been to GERMANY-Berlin to receive the award for the 11th Marathon drawing competition (he won the 3rd prize) .Other than this he won state level Dr. A.P.J Abdhul Kalam award, Mahakavi Bharathiyar Award (Yuasree Kala Bharthi) and also many cash prizes too.." – Says the proud parents Al.Suresh Kumar and P.Gayathri.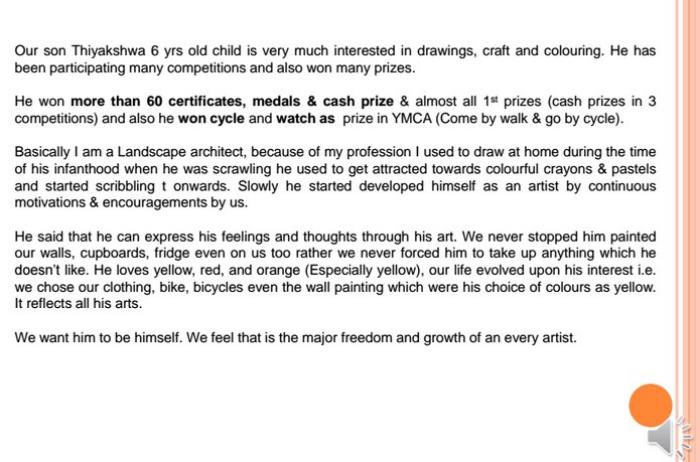 His parents have more to say about their very talented son:
"11th BMW Marathon Drawing Competition – Germany, Berlin – Another important thing is, he won 11th BMW marathon drawing competition at Germany,Berlin. He won the 3rd prize (around 27 countries). They have sent us an invitation for the award ceremony asking us to come over there for the ceremony and also sent us the invitation for the VIP LOUNGE at the finishing point of the Olympic Marathon Competition.
We had been there for the ceremony and he got the certificate, medal and many things and also we got honored there as one of the VIP celebrities. We are very proud about our son that there was an article published in Berliner Morgenpost Newspaper."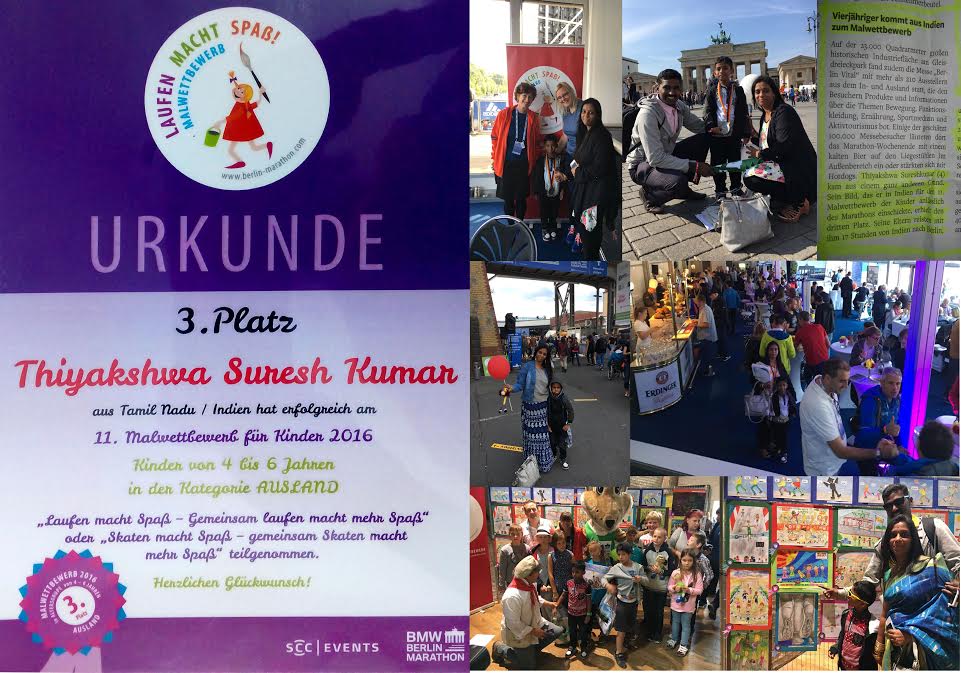 Thiyakshwa has won other awards too internationally – PICASSO Colour Me Contest"16 (Around 59+ Countries), PICASSO JUNIOR PICASSO 2016 (Around 63+ Countries), 3rd prize for the theme "EVOLUTION" in the Look & Learn Art Contest and received a certificate & cash prize of US$ 30 (Rs.1733/-) from London, UK for the same.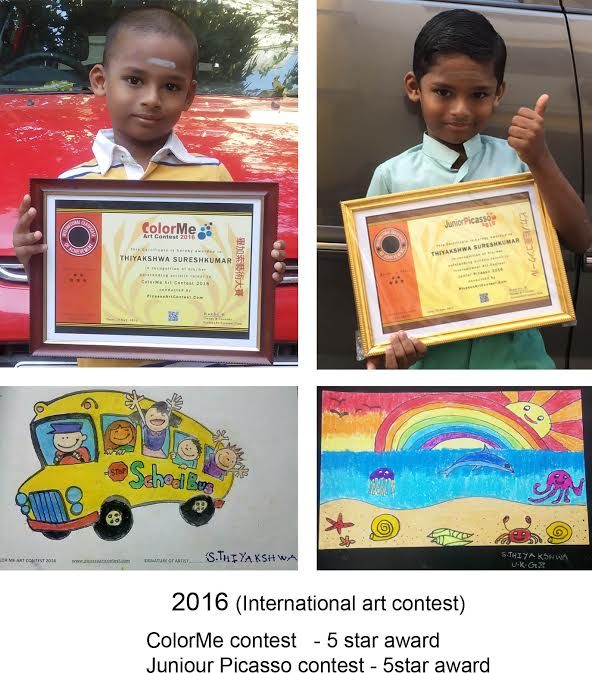 He also won " Dr. A.P.J.ABDUL KALAM MEMORIAL " VITHAGA SIRPI " AWARD -2016-17 Conducted by Sri Dharshini Kalaikoodam as a state level competition (around 21 districts) for that we nominated his name for the award. Other than drawings other categories (in School) also he won certificates & medals.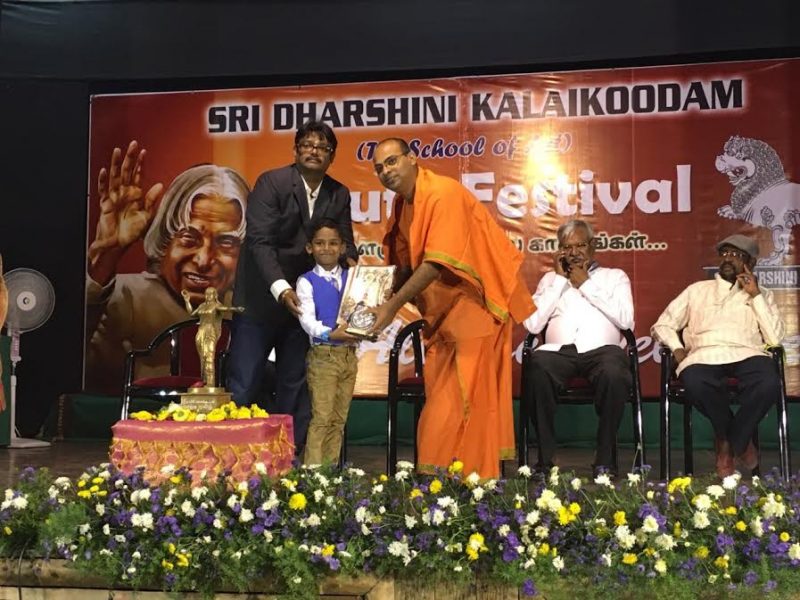 Here are some of his photos with his large number of medals, trophies and winning moments.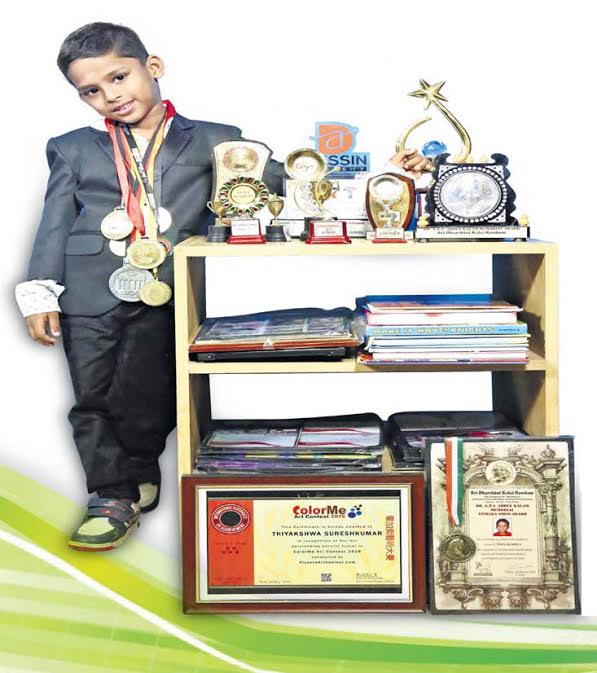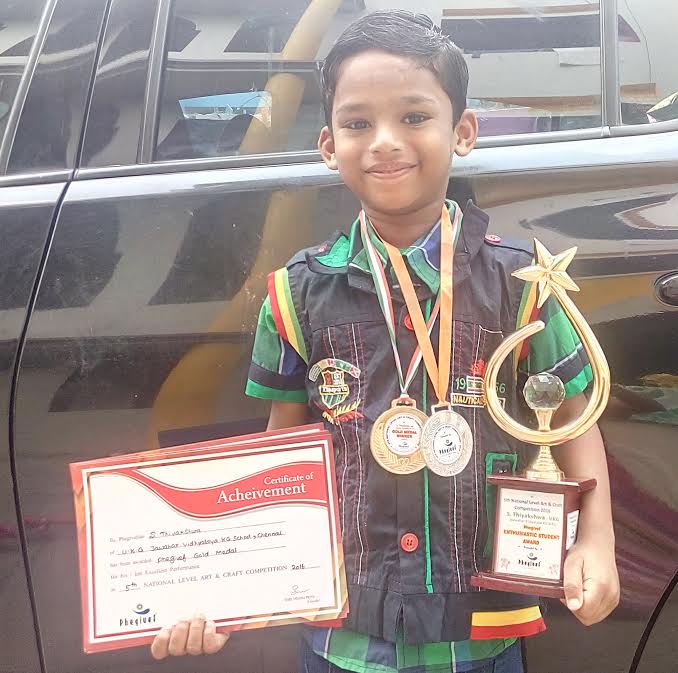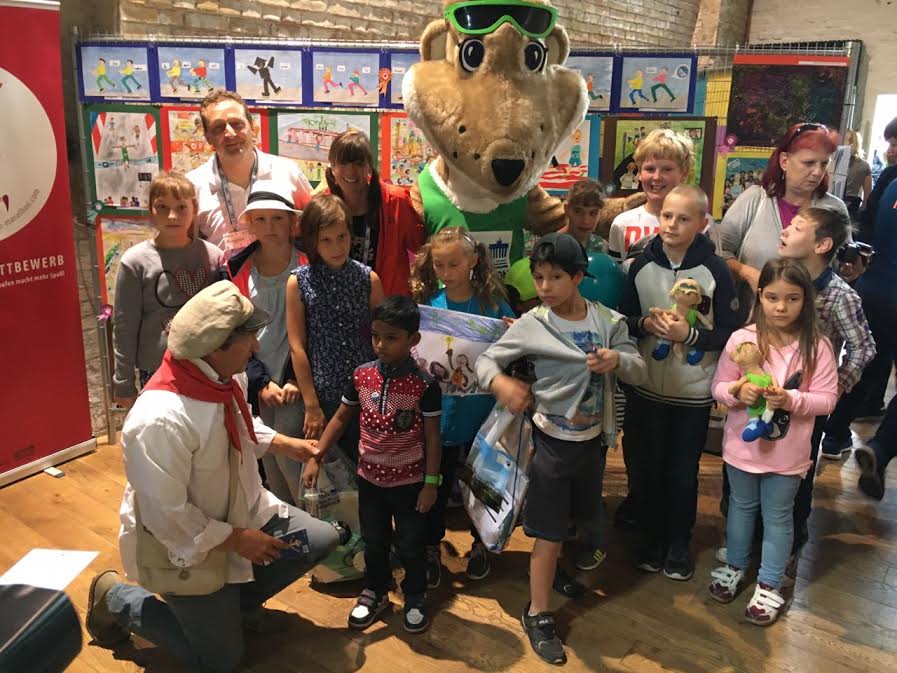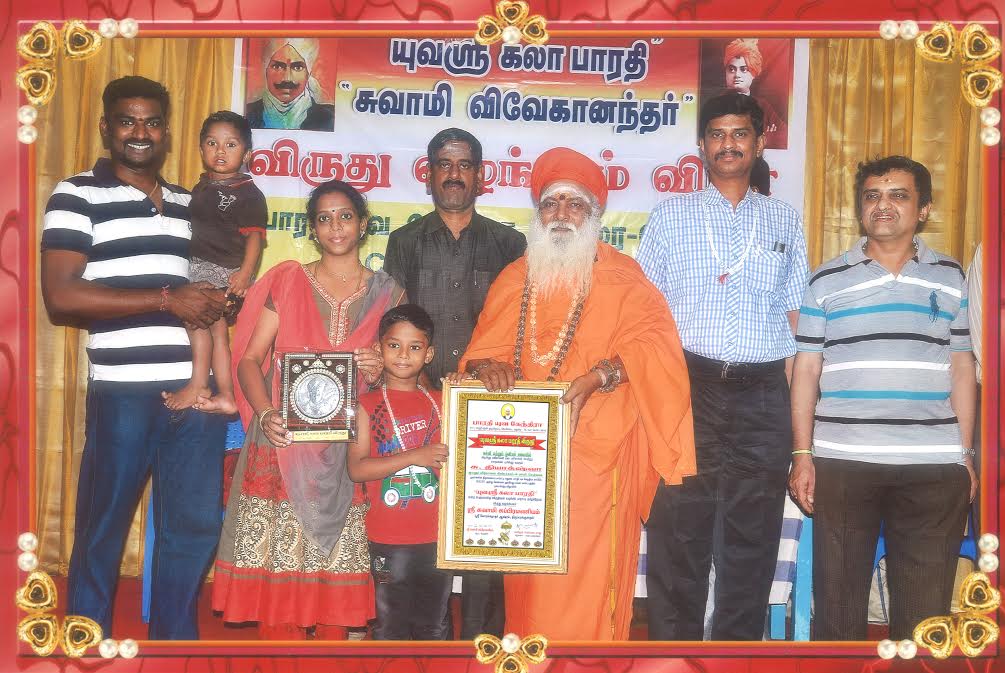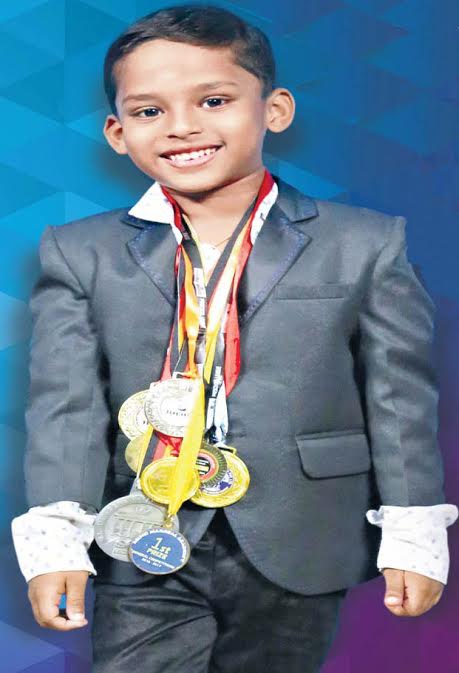 CONGRATS Thiyakshwa !!! You are A shining star. Well done.!!