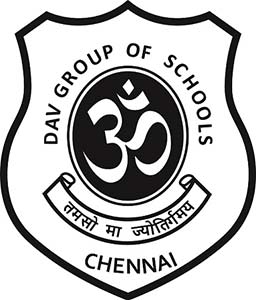 D.A.V Group of Schools, Chennai Admission 2017-18 Information.
D.A.V. Schools have taken to Online registration for admission this year 2017-18.
Select the school you wish to apply for here : http://davchennai.org/Admission
The LKG application forms for DAV Schools will be active ONLINE
All D.A.V. Schools under the DAV Management are listed in the common admission registration page in the above website and clicking on the required school will take you to the registration page of that particular school.
1. DAV Boys Gopalapuram (CBSE) School &
2. DAV Girls Gopalapuram (CBSE) School –
ONLINE Registration will be active for four days from Jan. 30 – Feb. 02, 2017
———————————————————-
3. D.A.V. Senior Secondary School (Boys), Mogappair &
4. D.A.V. Sr. Sec. School (Girls), Mogappair – Both CBSE –
ONLINE Registration will be active for three days from Feb. 06 – Feb. 08, 2017
———————————————————-
5. D.A.V. Hr. Sec. School, Mogappair
6. D.A.V. Matriculation School, Gill Nagar
ONLINE Registration will be active from March 17, 9 am to 12 Noon on March 20, 2017.
11th Std Application Form for Non DAV Students (issue at school office): 15th & 16th March, 2017
———————————————————-