Cuemath, T.Nagar is conducting a Math Mega Quiz on July 24th, 2016, Sunday for 1st to 8th std students.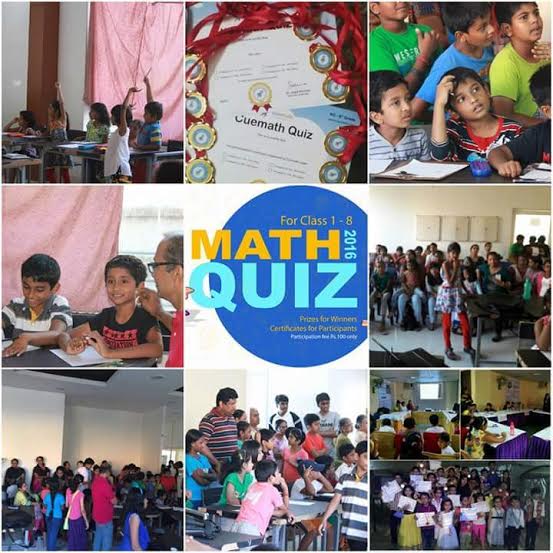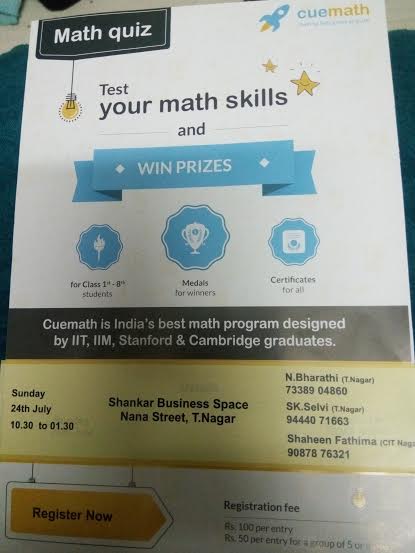 Quiz will be conducted category wise according to age & class. Quiz will cover school math ,creative reasoning and arithmetic aptitude
There are medals to be won and certificates.
🎁Participation certificates and gifts for all participants.
Venue
Shankar business centre
Nana street
T nagar (near pondy bazar post office)
Date :24/07/2016
Time:10:30 am to 1:30 pm
For registrations call
Bharathi.N
7338904860