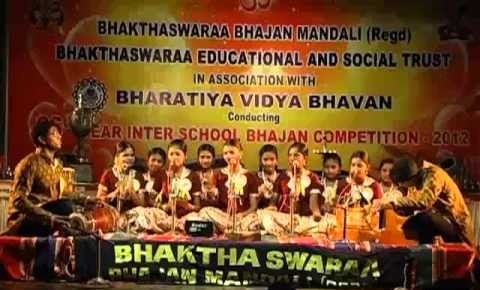 BhakthaSwaraa Bhajan Mandali conducts their 30th year inter school Bhajan Contest on July 31, 2016.
Venue: Bharathiya Vidya Bhavan, Mylapore
There will be 2 stages for the contest. Preliminary rounds will be conducted on July 23 and 24 and the grand finale on July 31.
Schools can send teams with a maximum of 12 students, including students playing instruments.
Last Date of Registration : July 10
For Details, Call N.R.K. Murthy : 9841667059 or Email : bhakthaswaraa57@gmail.com