Children's Art Exhibition titled 'Orange is Beautiful', a colour energy expedition, being organised in connection with Children's Day 2015 in Chennai.
A group of 16 young artists would be exhibiting their paintings. This is an annual art event organized by Palettedream for children.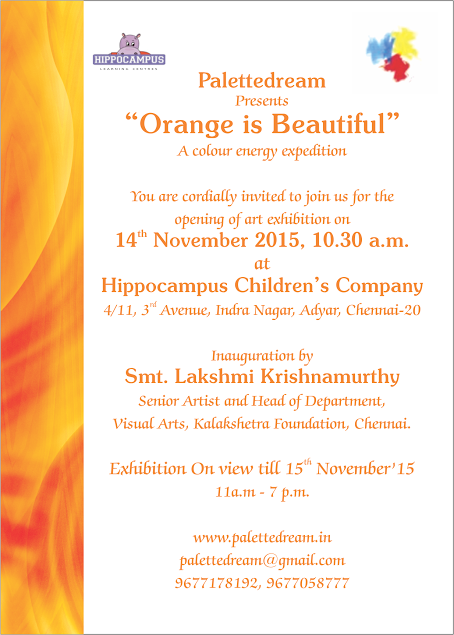 The inauguration is scheduled on 14th November 2015(Saturday) at 10.30 a.m. The exhibition will be inaugurated by Smt. Lakshmi Krishnamurthy, Senior Artist and Head of Department, Visual Arts, Kalakshetra Foundation, Chennai.
Details of the exhibition are as follows:
Venue               :  Hippocampus Children's Company
Address            :  4/11, 3rd Avenue, Indra Nagar, Adyar, Chennai-20.
Date and time   :  November 14 & 15, 11 a.m – 7 p.m
Images of few paintings planned to be displayed for the exhibition.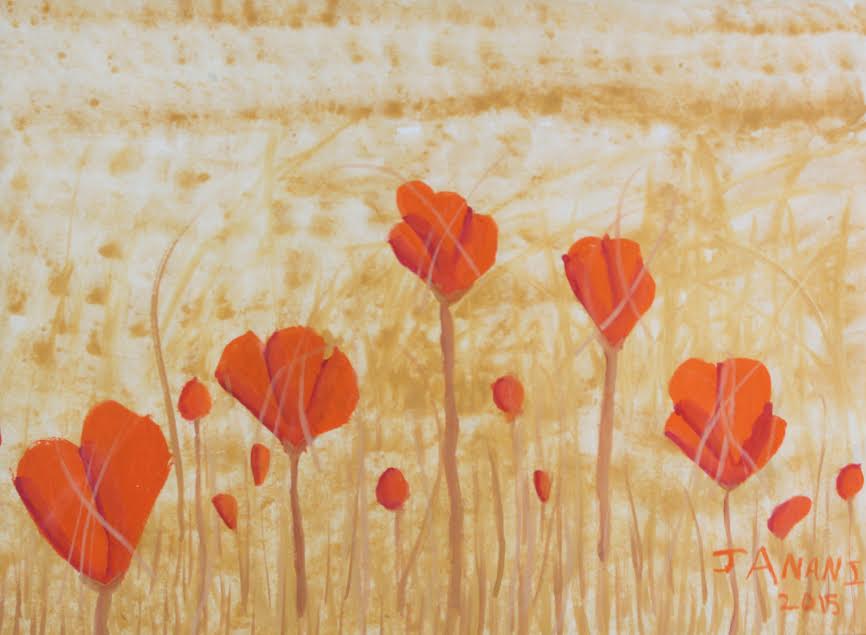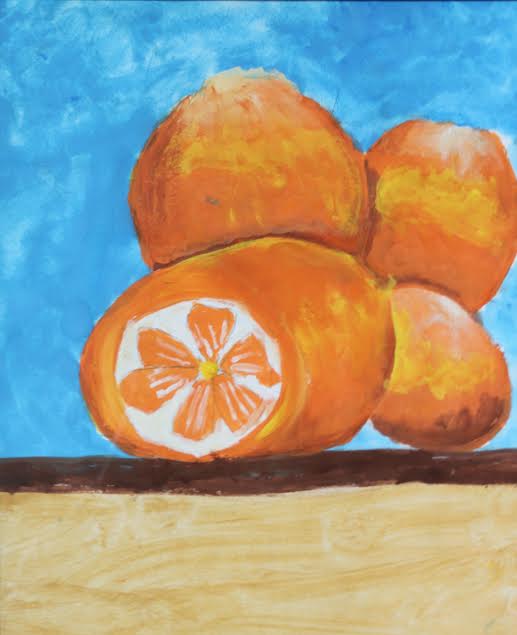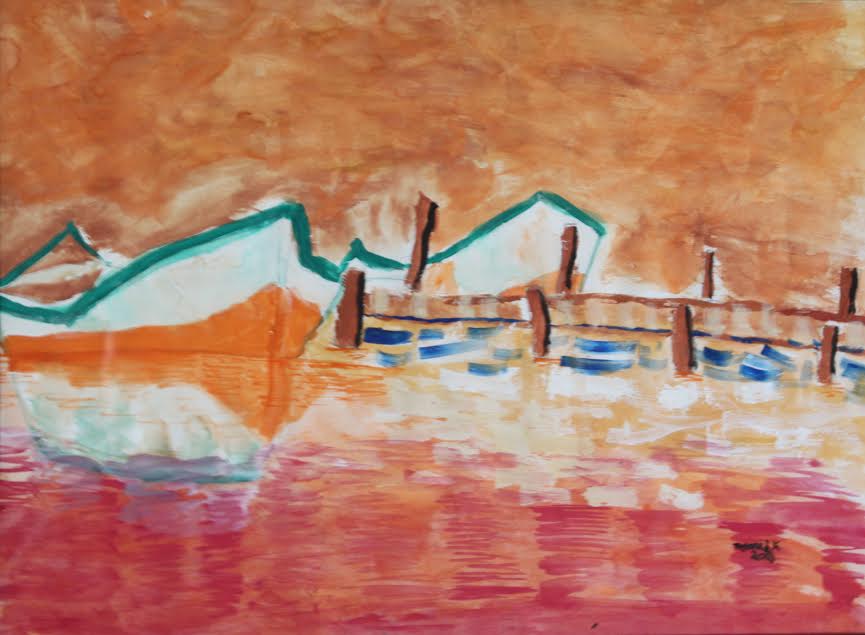 Children's Art Exhibition for Children's Day 2015