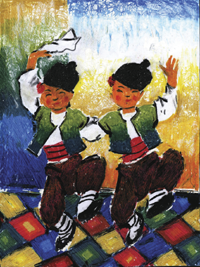 World Awareness Children's Museum's International Youth Art Exchange (ARTeX) program.
Young artists and students around the world can participate in this program by submitting their entries and they will receive up to 35 pieces of American students' artwork to keep and display as they wish!
There is no submission deadline for International participants and all participants will receive certificate of recognition.
2015 ARTeX Theme is "My Community, What I See" . But Non US Participants are free to create their art about any aspect of their daily life or the culture of their country.
For More Details of this Art Exchange Program