SAVE THE FROGS! Art Contest for 2015 runs from April 1st to October 1st, 2015.
The SAVE THE FROGS! Art Contest aims to create awareness of the amphibian extinction problem by getting people involved and interested.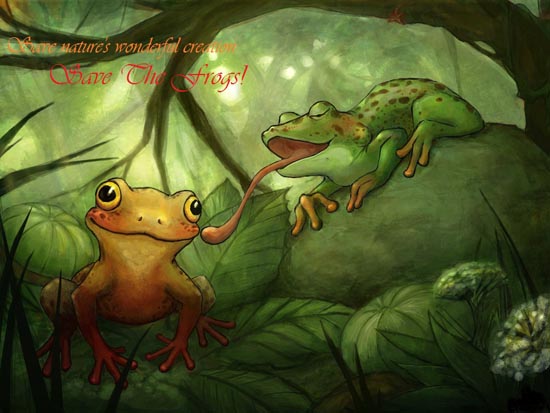 The art works will be used on t-shirts, stickers, posters, coffee mugs, hats, and in greeting cards and books. Between 2009 and 2014 the organizers received 12,590 frog art entries from 70 countries including India. Kelsey Wilson of Woodbury, Minnesota, USA won the grand prize in the 2014 edition of the contest.
Students all over the world can enter the contest. The Grand Prize Winner will receive $100 CASH (or check!), a complimentary annual SAVE THE FROGS! membership, become an official judge of next year's SAVE THE FROGS! Art Contest etc.
Submitted artwork must be your original creation. Art should not be larger than 8.5″ x 11″ (22cm x 28cm) in size (A4 is acceptable). A person can submit a maximum of 3 entries. All artwork must refer to SAVE THE FROGS! by including, visibly and legibly.
For all the detailed information about Save the Frog Art Contest
SAVE THE FROGS! Art Contest 2015