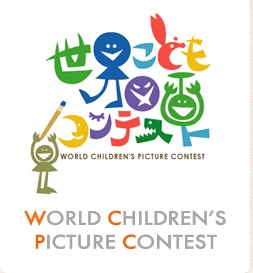 The World Children's Picture Contest is accepting entries from June 1 – September 30, 2014.
Children in age group of 6-15 years old as of December 31,2014 are eligible to participate.
They can choose any theme from the following and paint their picture. (Only one picture per child)
"Agriculture"
"Farming Area"
"Nature"
"Environment"
"Local People"
"Family"
The paper size must be less than 728mm × 515mm × 3mm. Copying the other artwork and drawing the character which copyright has occurred are not eligible.
Prizes for Winners:
Gold Prize: 20 people, Silver Prize: 40 people,
Bronze Prize: 60 people, Honorable Mention: 80 people
All winners will be awarded a shield attached a winning work and a commemorative gift.
All the prize winners and the participating organizations will be given "The Contest Commemorative Book of Winners."
Address to send entry:
IE-NO-HIKARI Association
"The 22nd Annual World Children's Contest"
No.11, Funagawara-cho, Ichigaya,
Shinjuku-ku, Tokyo
162-8448, Japan
Tel:+81-3-3266-9037 Fax:+81-3-3266-9337
E-mail:zugakon@ienohikari.or.jp
Website: http://www.ienohikari.net/zugacon/english/
Results will be announced on the IE-NO-HIKARI Association website in end-January, 2015.