Google Science Fair 2014 is a global online science and technology competition.
This competition is open for students in the age group 13 – 18 years.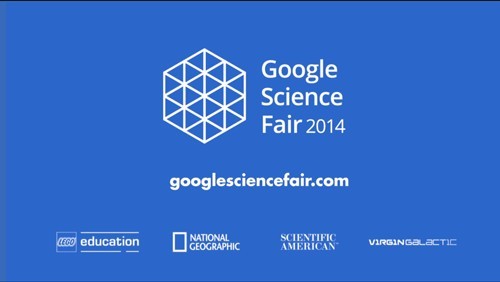 Google Science Fair 2014 is a Skill Contest where Eligible Students will be invited to submit their Science Projects at a Google designated Website to compete for Prizes. All entrants must have his/her parent's or legal guardian's permission to enter this Competition.
Deadline: May 12, 2014
Students can participate in this competition as an individual or as part of a group comprised of up to three.
Entrants need a Google account and Once you have a Google account, go to http://googlesciencefair.com and register.
Complete the registration process by inputting details about your Project in the Registration section before creating your Project.
Projects can be in any of the following categories:
Computer Science & Math
Earth & Environmental Sciences
Behavioral & Social Sciences
Flora & Fauna
Energy & Space
Inventions & Innovation
Physics
Biology
Chemistry
Food Science
Electricity & Electronics
For all details and process of registration, age categories, visit : https://www.googlesciencefair.com/website/static/2014v1dot110.375020359129946338/downloads/en/GSF2014_rules.pdf
For Prize Details: https://www.googlesciencefair.com/en/competition/prizes