Happy Sunday morning workshop at Hansel & Gretel kids is conducting a Fireless Cooking workshop for kids. Two delicacies , "Italiano Baby potatoes and Choco Nut shake" will be taught and a printed recipe will also be given to them.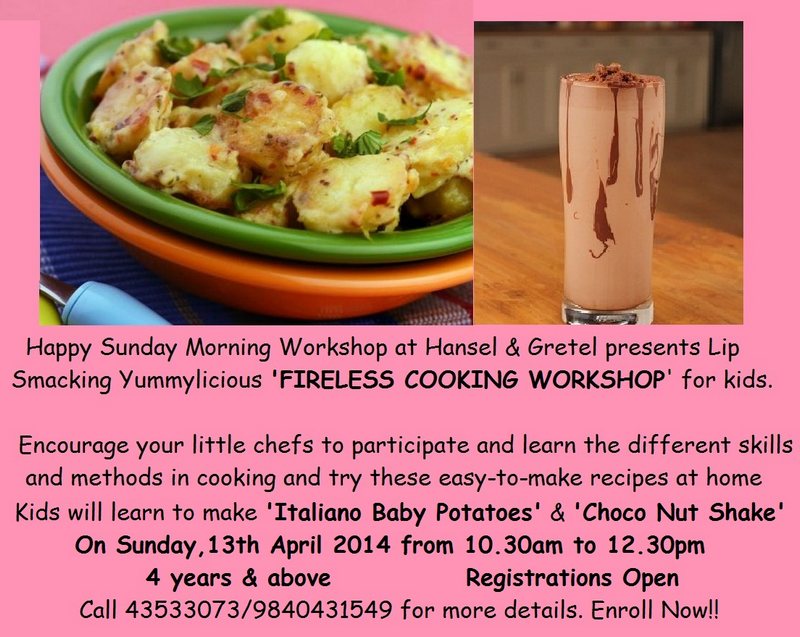 On : 13th April 2014, Sunday
From : 10.30am to 12.30pm
Ages : 4 yrs and above.
Contact : 9840431549/43533073
Registrations open. Please call and book a slot now!
Fireless cooking at Hansel & Gretel kids