Hansel & Gretel Kids Centre in association with Chennai Institute of Learning and Development (CHILD) proudly presents a PARENTING WORKSHOP on Understanding your child- SISHU.
Workshop to be presented by Dr.Sangeeta Madhu, a clinical psychologist and Director of CHILD.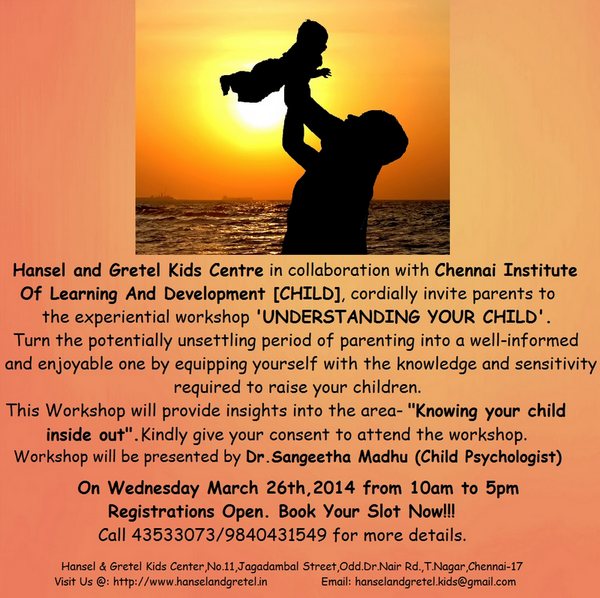 Date :On March 26th, from 10am to 2pm.
Entry fee is Rs.1000/-, including refreshments and materials.
Contact : 43533073/9840431549
Mothers, Trainers and Teachers are welcome.
Only Pre registrations will be taken, no walk ins will be allowed.
Hansel & Gretel
A Fun Filled Activity Centre
Where Kids Can PLAY, DREAM, LEARN
CREATIVITY, CONFIDENCE, CHARACTER
11 Jagadambal Street
T.Nagar, Chennai 600017
Parenting Workshop at Hansel and Gretel Kids Center