Attitude Kids Summer Camp 2014 is to be conducted at Virugambakkam in April / May / June.
There are 2 camps. See the flyer for more details.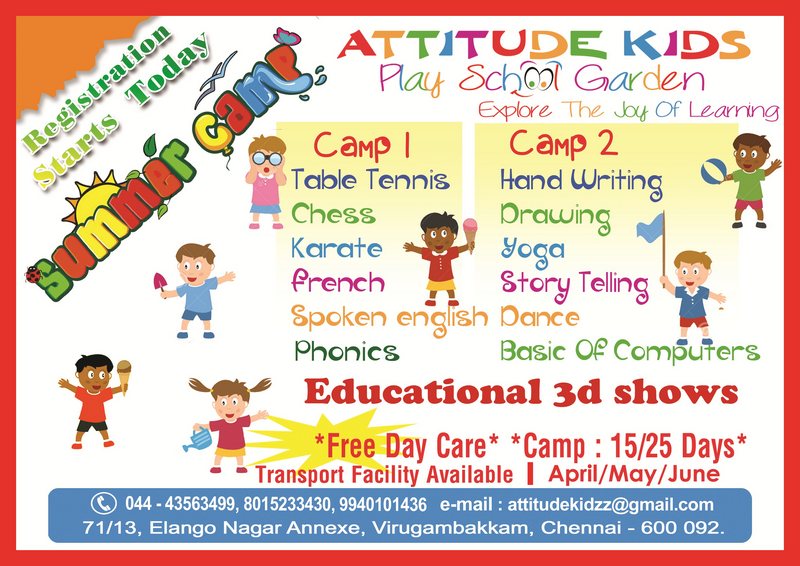 Each Camp will be of 15 to 25 days.
Registration starts today.
There will be Table Tennis, Chess, Karate, French, Cute English, Thirukural, Handwriting, Drawing, Yoga, Story Telling, Dance and Basics of Computers.
Attitude Kids Summer Camp 2014 at Virugambakkam