St.John's Senior Secondary School & Junior College, Mandaveli New Admission Opens Only On 12.12.2013.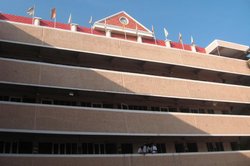 Parents / Guardians seeking admission for their ward should obtain the Prospectus and Application form the school office. They will receive an official registration number and this should be quoted in all future correspondence.
Admission Procedure Details : http://www.stjohnscbse.com/admission-procedure/
Admission forms will be available for L.K.G to 9th & 11th.
For any enquiries call : +91-9176644038
Email: sjcbsemd4@airtelmail.in
St.John's Senior Secondary School & Junior College, Mandaveli Admission 2014 – 2015