Suryan FM announces 'Varnajalam 2013' – A Drawing competition organised by Suryan FM for the 6th year, sponsored by Little Nathella powered by Rubco Home Finance.
Varnajalam will be held on December 7, 2013 at Dr. MGR Janaki College, RA Puram, Chennai.
Students have to register their names on the spot from 9 am to 11 am on December 7 at the venue with their school ID cards.
Topics for various categories:
Std I – III : விலங்குகல் (Animals)
Std IV – VI : Cartoons
Std VII – IX:  'Indiavin Parambarya Kalaigal' (Traditional Art forms of India)
Std X- XII: Naveena Oviyangal  (Modern Art)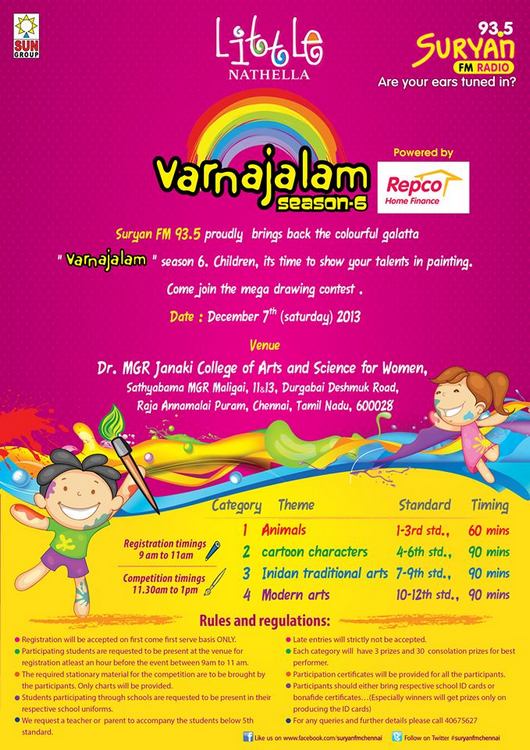 For More Details, here is a sound clipping of the contest announcement in Suryan FM at their Facebook page:
Suryan FM Varnajalam 2013