Ministry of Environment and Forests, Government of India launched a special educational poster on this year's theme, 'Water and Biodiversity', as part of World International Day for Biodiversity. The Poster is titled "Water is Life".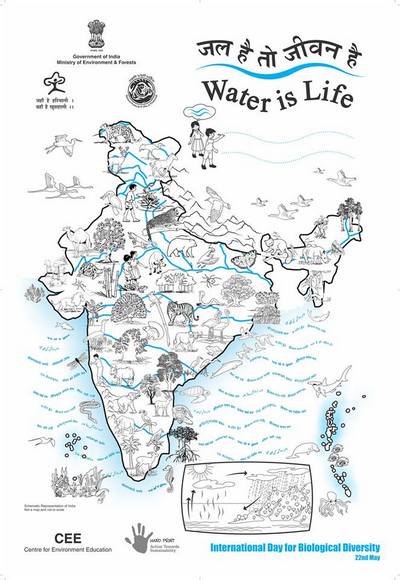 The poster, now in two colours, will have to be downloaded and coloured by kids and give a title in their own language. Please download the poster from the website link provided.
The poster is aimed to serve as a useful educational resource for the educators to help their students start a discussion on the importance of water for all life forms and the precious nature of water!
For More Details, visit : http://paryavaranmitra.in/Default.aspx?sID=708
Last Date for Entries: January 31, 2014
Poster Competition by Ministry of Environment, Government of India