South Zone Inter-school Science Exhibition (E3 – Exercise, Experiment, Explore) is organized by Nehru Group of Institutions, Coimbatore.
Date: 25th & 26th October, 2013
Time: 10 AM
Venue: Nehru Gardens, T.M. Palayam, Coimbatore
Entry Only for 10th, 11th and 12th students.
No Materials will be provided. For more details see the attached circular.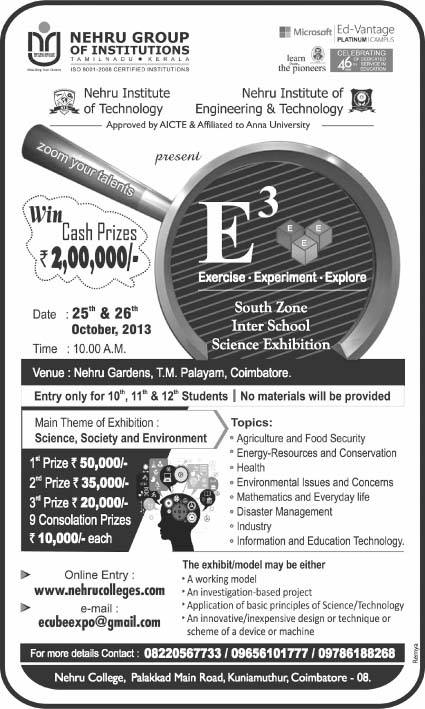 South Zone Interschool Science Exhibition