Vadapalani Times is glad to announce the 7th Edition of Gandhi Jayanthi Mega Contests on Oct 5 at Chandrasekar Kalyana Mandapam in West Mambalam. The event is sponsored by Chennai Champs.
In addition to sloka, vocal music, instrumental music, painting and drawing, this year there is fancy dress also for the contest. There is no registration fee and all the participants will be given participation certificates. Winners will be given prizes and winner certificates.
For syllabus and registration, log on to: www.chennailead.com
For more details, contact: 9962056677.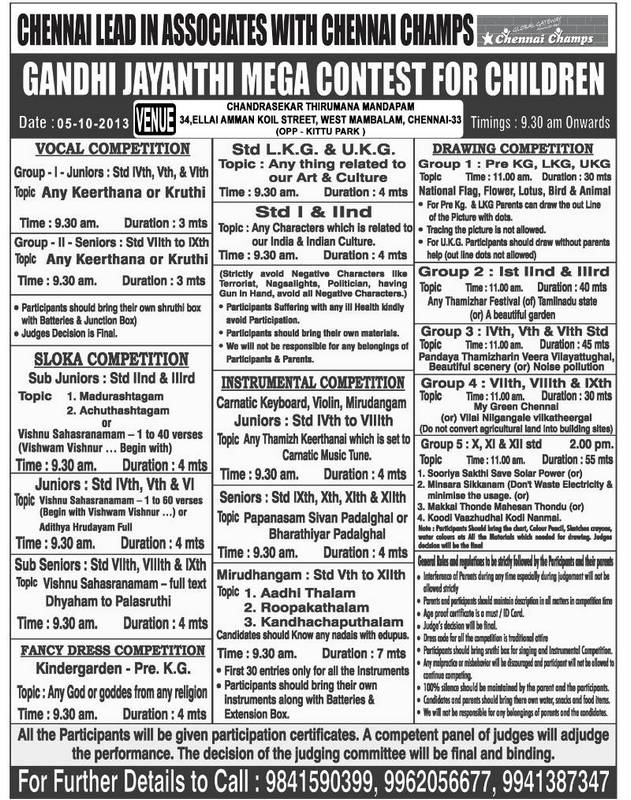 Gandhi Jayanthi Mega Contests 2013