Top Android Apps for Students and Parents: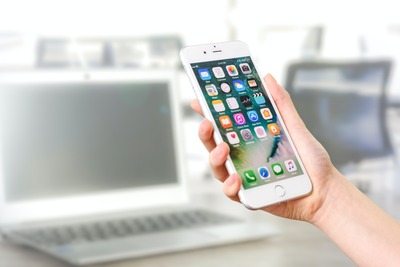 Google Classroom: Google Classroom is a widely used app for students and teachers. It allows teachers to create and manage virtual classrooms, distribute assignments, and provide feedback. Students can access course materials, submit assignments, and communicate with their teachers through the app.
Microsoft Office Suite: The Microsoft Office Suite, including apps like Word, Excel, and PowerPoint, is essential for students. These apps allow students to create and edit documents, spreadsheets, and presentations on their Android devices, ensuring compatibility with files commonly used in educational settings.
Khan Academy: Khan Academy offers a vast library of educational videos and interactive exercises across various subjects. Students can access high-quality instructional content, practice exercises, and track their progress. It covers subjects ranging from math and science to humanities and test preparation.
Duolingo: Duolingo is a popular language-learning app that makes learning a new language fun and interactive. Students can choose from a wide range of languages and engage in bite-sized lessons, vocabulary practice, and speaking exercises to develop their language skills.
Forest: Forest is a productivity app that helps students stay focused and avoid distractions. Users can set a timer to stay focused on a task, and if they successfully complete the task without using their phone, a virtual tree grows in the app's forest. It's a fun way to encourage productivity and limit smartphone usage.
My Study Life: My Study Life is a comprehensive planner and scheduling app designed specifically for students. It allows students to organize their class schedules, track assignments and exams, set reminders, and manage their academic deadlines efficiently.
Photomath: Photomath is an app that helps students solve math problems by using their phone's camera to scan and recognize handwritten or printed equations. It provides step-by-step solutions and explanations, making it a valuable tool for students learning math concepts.
Quizlet: Quizlet is a versatile study app that offers flashcards, quizzes, and games to help students memorize and review information. Students can create their own study sets or access pre-made sets on a wide range of subjects.
Edmodo: Edmodo is a learning management app that connects students, teachers, and parents in a collaborative online environment. It allows students to access course materials, participate in discussions, submit assignments, and receive notifications about class updates.
ClassDojo: ClassDojo is an app that promotes positive classroom culture and communication between teachers, students, and parents. It allows teachers to award points for positive behaviors, share announcements and updates, and enables parents to stay informed about their child's progress and activities in school.
These Android apps provide students and parents with valuable tools for organization, learning, productivity, and communication, making them essential for a smooth educational experience.
Top Android Apps for Students and Parents