Inviting School Principals, Teachers and Faculties,
On the occasion of India's Republic Day, encourage your students to participate in the ACE English Olympiad being organized by the Achilles Centre of English, registered under the Ministry of MSME.
Students may register themselves for free. The Olympiad is open to students of Grade 1 to 9.
Olympiad Details – https://www.theaceclan.com/english-olympiad/
Highlights
🚀 The School's Name will be mentioned on the certificates.
🚀 *Certificate of Merit, Amazon Voucher, Exciting Scholarship offers.
🚀 Participation Certificate for all.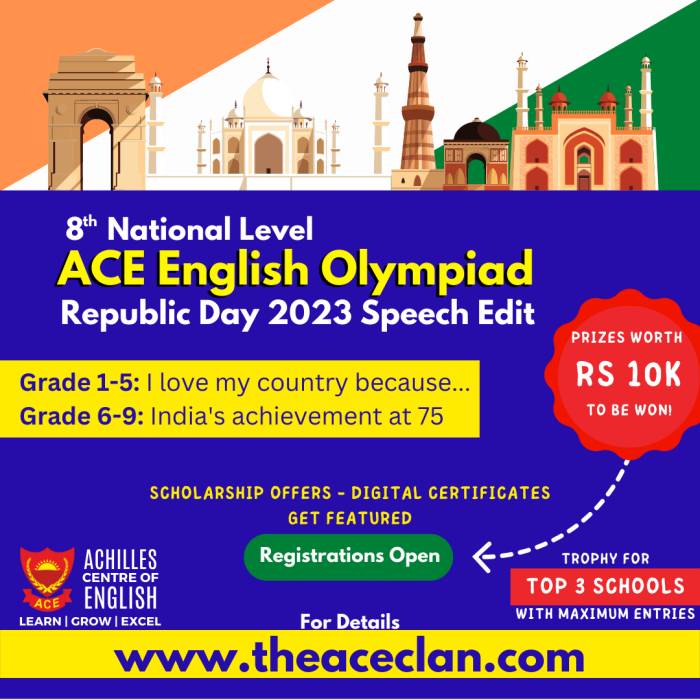 *terms and conditions apply.
Since its inception, the Achilles Centre of English has become synonymous with #LearnGrowExcelMindset. With our well-researched curriculum backed by our decade and a half teaching-learning experience and adoption of the latest techniques in English Language teaching, our students are truly evolving as FUTURE READY CITIZENS.
Facebook: https://www.facebook.com/EnglishWithACE/
Youtube: https://www.youtube.com/c/TheACEClan