INDIA SPELLING BEE 21 -22
THE NATIONAL CHAMPIONS 2021- 22 ANNOUNCED !!!
National Finale 2021-22, was held on 3rd July 2022
JULY 7, 2022 : The NATIONAL FINALE of the India Spelling Bee, 2021-22 edition, was held on July 03, 2022, in the online mode. The result announcement was conducted virtually through a zoom meeting, which saw active participation of all the participants, their parents and schools. The contest saw an engrossing and keen contest among the contestants who were the Regional Champions of their respective regions. This was the culmination of the 2022 edition of India's popular Spelling Bee, the spelling contest for school children. The contest had thousands of school students from more than 25 states of India competing at the school level, Regional level and then the National Level.
The main points are :
CONTEST NAME : INDIA SPELLING BEE, India's own National level Spelling Bee
CATEGORY : SPELLING BEE for School Students
PARTICIPATION : Students from schools across India of Class 1 – 9
GROUPS : Children divided into 5 groups as per the age
MODE : ONLINE due to PANDEMIC
GIFTS & PRIZES : National Level winner of each Group is awarded Laptop, Medals and certificates. Runners-up get Medals, certificates and gifts.
ORGANISER SPEAK : India Spelling Bee is held for students from schools across India. The contest was held ONLINE as most schools were closed during the year. The various levels saw children showcasing their talents and skills in Spelling words of increasing levels of difficulty. There were many unique rounds developed using new methods and types of questions to be able to have the contest in the online mode, successfully. The contest was also proctored over Zoom. The school authorities, parents and students have responded wonderfully with full cooperation. In fact, this has opened up a new thought process and the future editions will see more such contests being held online. Special care was taken to ensure that there was full transparency and monitoring, all the while ensuring that no child suffered due to any issue of technology.
The quality of competition and performances of the students were of a very high standard and as good as any in the world.
Every cloud has a silver lining. This has been proved true again, here. The online mode has provided the opportunity to students from many remote areas to participate, which was difficult earlier.
Ajay Agarwal, National Head, India Spelling Bee
About INDIA SPELLING BEE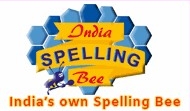 India Spelling Bee reaches out to students across India including metro cities and small towns. It is a unique combination of education, fun and competition. It is an initiative that encourages youth, parents and teachers and the community at large to participate in the education process. Indians have always been the winners of most of the spelling bee contests as they have a knack for spelling and spelling bee provides an opportunity for such children to explore their skills in English language.

INDIA SPELLING BEE 2021-22 NATIONAL WINNERS

Results available at : https://indiaspellingbee.com/winners/2021/national-level.php

Pictures available at : https://indiaspellingbee.com/winners/2021/winners.php

For details contact at : 7003018023 Email : corp.indiaspellingbee@gmail.com