What is Life cycle? Does life cycle exist for all organisms in this world? Join us for 'Science Stories' to know what a life cycle is through one of the organisms.
Don't miss this interactive activity based story session to celebrate National Science Day!
Session 1: Age 3, 4 & 5 @ 5pm
Session 2: Age 6 to 9 @6pm
On Feb 12th through Zoom.
Whatsapp 'Science Stories' to 8838500794 for registration.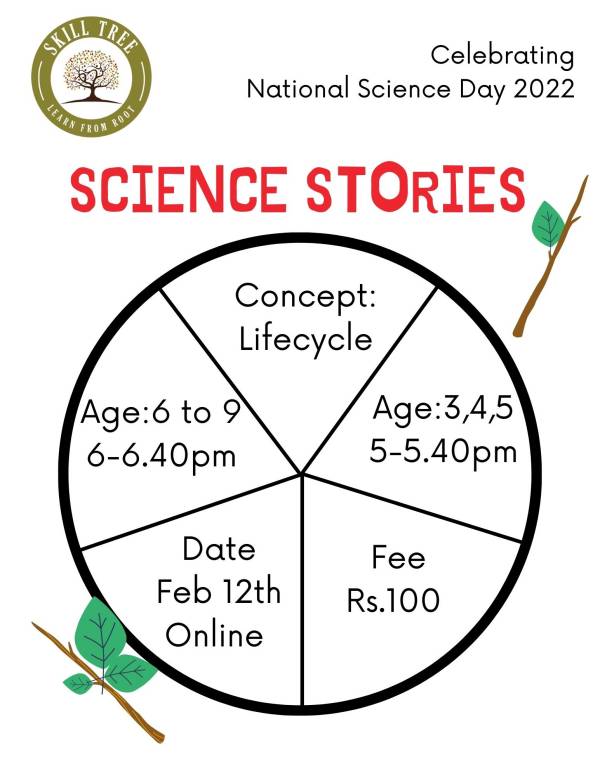 Science Stories Workshop for Kids