Exectis International Multi-Talented Online Competition
THEME :HOLI CONTEST 2021
Events: Fancy Dress, Storytelling(Holi), Art&Craft, Speech, Drawing, Singing, Dancing, Painting, Personal talent.
Details:
✓ All the participants will receive Medal & Certificate
✓ Winners will get Trophy, Medal and Certificate
✓ Entries should be done by the kids with the child
activity.
✓ Entries should be sent through mail
exectissolutionprivatelimited@gmail.com
✓ Payment can be done through bank account
✓ Judges decision is Final
✓ Registration Fee Rs.399 per event
✓ Last date: 30th march 2021
✓ For more details contact: 8248717426.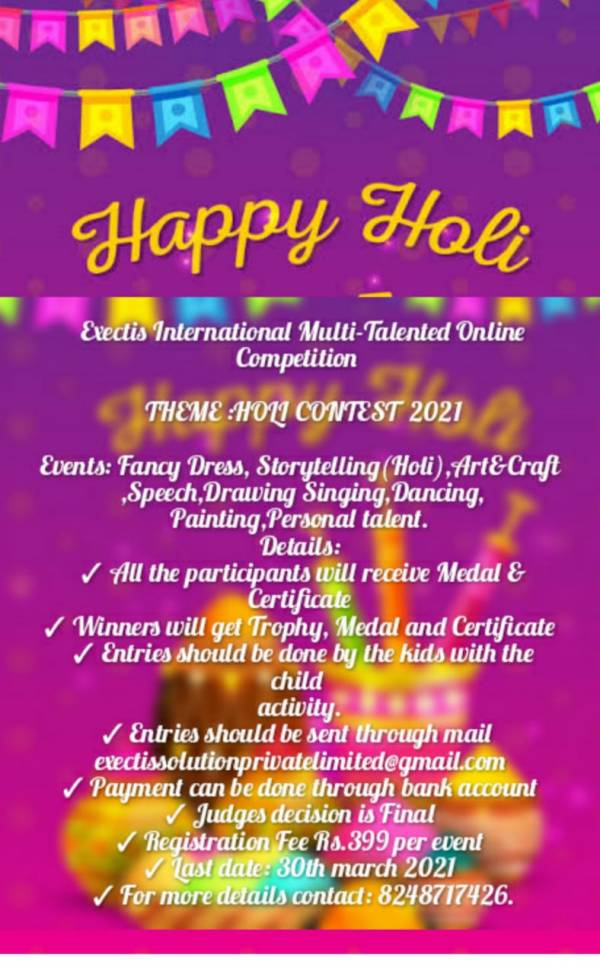 HOLI CONTEST 2021 | Exectis International Multi-Talented Online Competition