SKYBLOO INTERNATIONAL ONLINE STORYTELLING CONTEST
WINNERS LIST – TAMIL/ENGLISH – JANUARY 2021
Dear ones,
Congratulations to all the kids who have done their best!!!
Please find below the winners list in தமிழ்(Tamil) & English storytelling.
We welcome all our
young and enthusiastic storytellers
to join the prize distribution ceremony on
14th February 2021.
Google meet link will be sent to you a day before the event
Kindly attend the virtual function, which has been thoughtfully arranged, to share more creative ideas in your upcoming projects.
See you all soon!
– Team Skybloo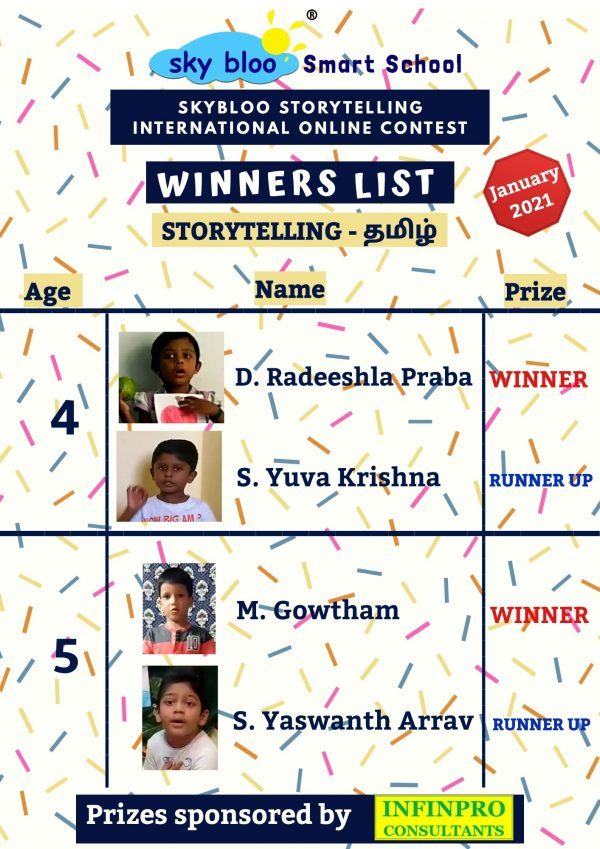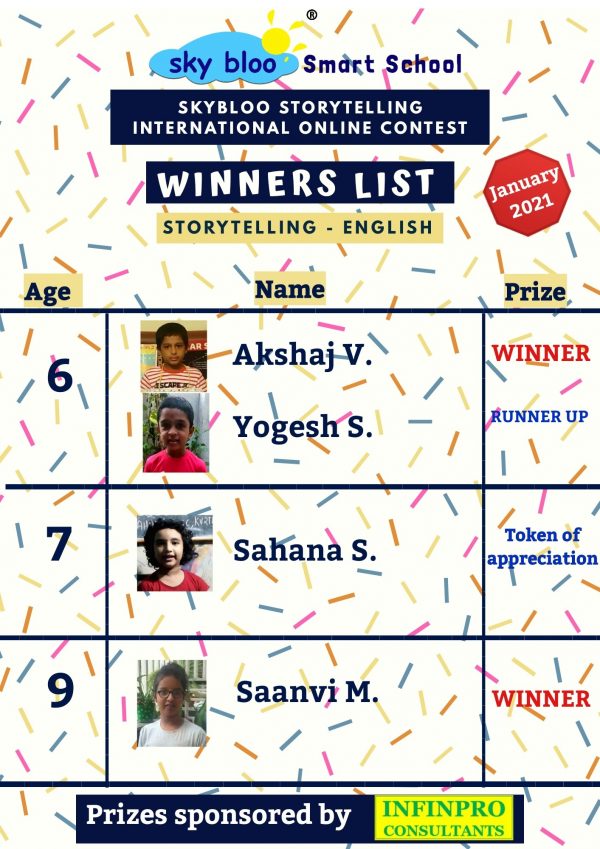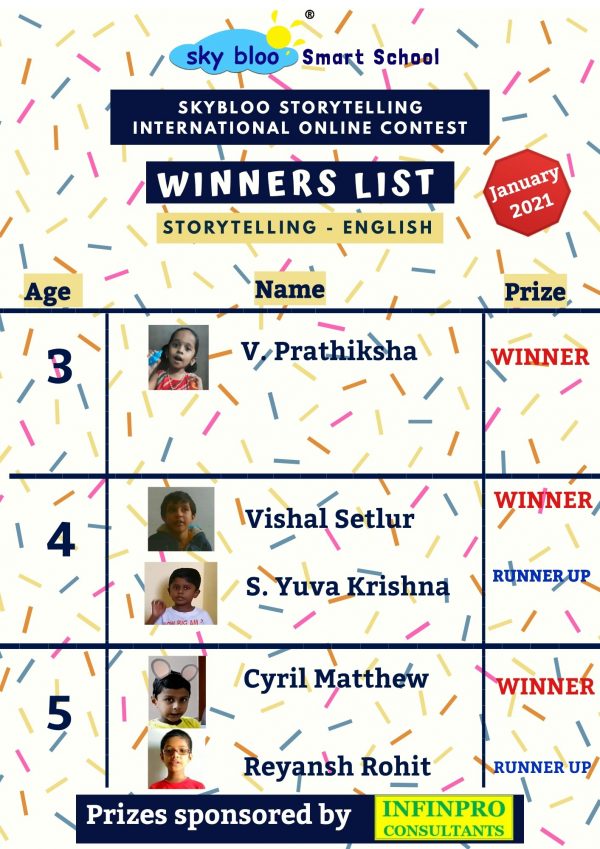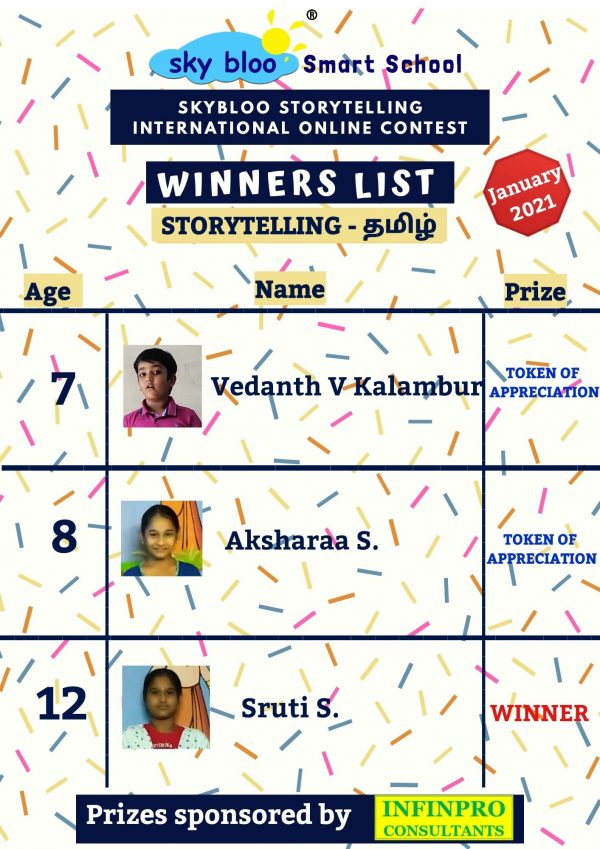 SKYBLOO INTERNATIONAL ONLINE STORYTELLING CONTEST WINNERS LIST – TAMIL/ENGLISH – JANUARY 2021