National Level Online ABACUS & Spell Bee Competition February 2021.
Competition Date : 27.02.2021
Venue : ONLINE
Last Date for Registration : 10.02.2021
visit exam.abacuscompetition.com to take exam
Abacus course is a beneficial extra curricular activity for children between 6 to 14 years of age. It results in developing Right as well as Left brain along with improvement in Concentration, Listening and Visualization Skills and so on.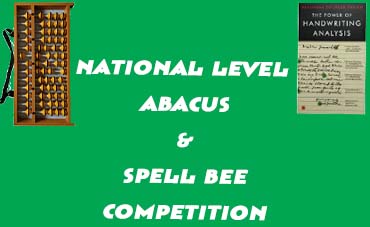 There are many companies in India providing their valuable contribution in this by conducting abacus course. Each company conducts its own State/National Level competitions every year where Students of that particular company can only participate. There is no open competition held wherein Students of all Abacus Companies come together and are able to compete at a common platform.
AMATA is incorporated with the same idea in mind wherein Open State/National Competitions will be conducted on a yearly basis where Students doing abacus courses (Any Abacus Company) can participate and compete with other students to understand/realize his/her true potential and will also help in finding the Real Abacus Genius from State/India.