Greetings of the day!
We, India Events are Hisar, Haryana based events organisers. We have organised various events which are mainly family, women and kids oriented. Even are proud organiser of Miss Beautiful Haryana, a beauty pageant which set new standards. We are also publisher of women oriented magazine Womania.
India Events is now organizing kids dance contest Womania Little Champs. Kids from 3 to 14 years can participate in it. Event is totally free online already getting tremendous response on our YouTube channel Womania.
Our YouTube video for more details… https://youtu.be/jonlgSmlZpo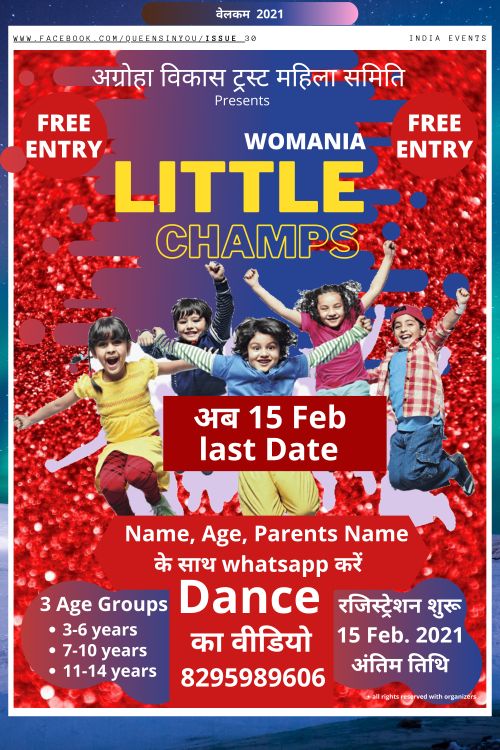 Womania Little Champs FREE Dance Contest