Awesome Kids Christmas Event
Age 3-14 yrs
Date 10-12-2020 to 25-12-2020
Reg fee 250
Courier charges 10 rupees added
Children have to send their talent like singing dancing drawing or anything related to talent.
Theme is open
Christmas Special Children can receive their Participation medal and ECertificate After 10 days of registration and before the Results of the Event
Winner will receive Trophy/Shield with E-Certificate.
Like Santa Claus giving the gifts before the Christmas Eve.
Please Check the poster For further Details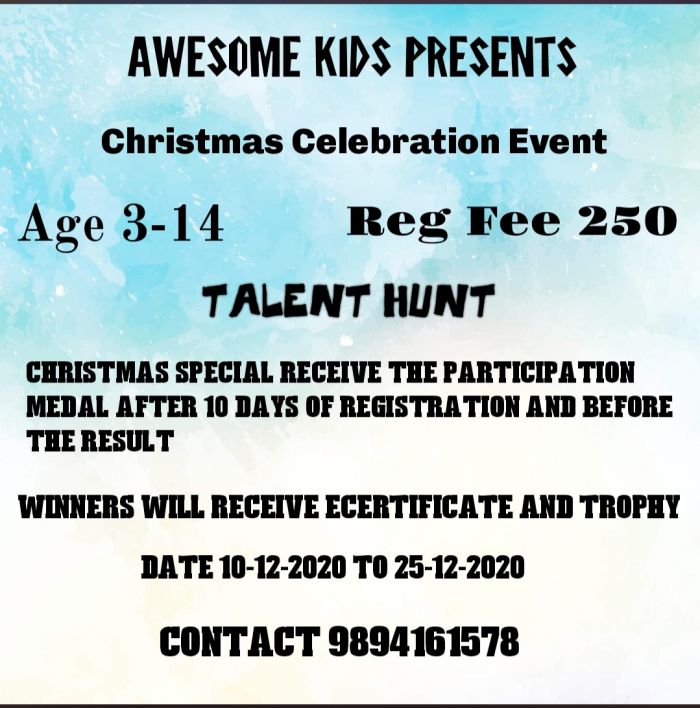 Awesome Kids Christmas Event 2020