Papara…papara..papara.. paparapaaaaaaa….
And the wait is over. Springboard Tales brings to you ….
TALES DAY !!
2 evenings of stories, fun, entertainment, creativity and pure bliss…
8 of your favourite storytellers Alvin – Storyteller , Debjani Bhaduri Ambujavalli Nagarajan Kaanchan Prashanth @Priya @Vithya @Banu @Pretigaya will share a variety of stories! (4 tellers each day) from 6-7 pm
Book for a day, or for both, book for 1 child or more….via Gpay/Paytm/Phone Pe
Just call the number given to avail group discounts!
It's on 21st & 22nd November, that's the weekend right after Diwali..
Book your seat for entertainment now…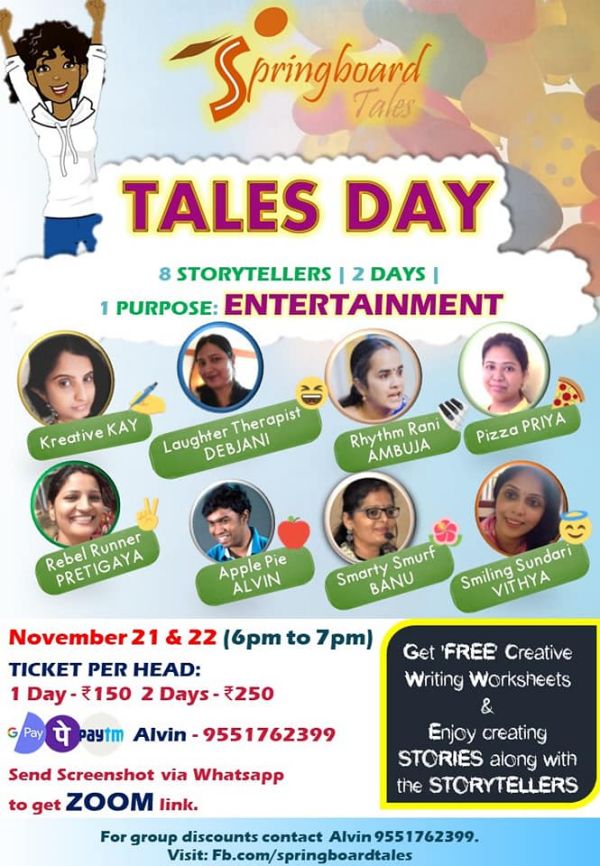 Tales Day by Springboard Tales