YoungTalento Origami and Legendary SPB Contests.
1. Origami
Ever wondered if you could create something artistic from old newspapers or magazines or used notebooks instead of throwing them away? Well Origami is the perfect solution. Grab all the old newspapers that you can and start working on your Origami model because this time at YoungTalento we are on a hunt for the most creative and realistic Origami model. As you sculpt your Origami, record a video of the same and upload at our website. Let the sculpting begin.
Details : https://www.youngtalento.com/contests/Origami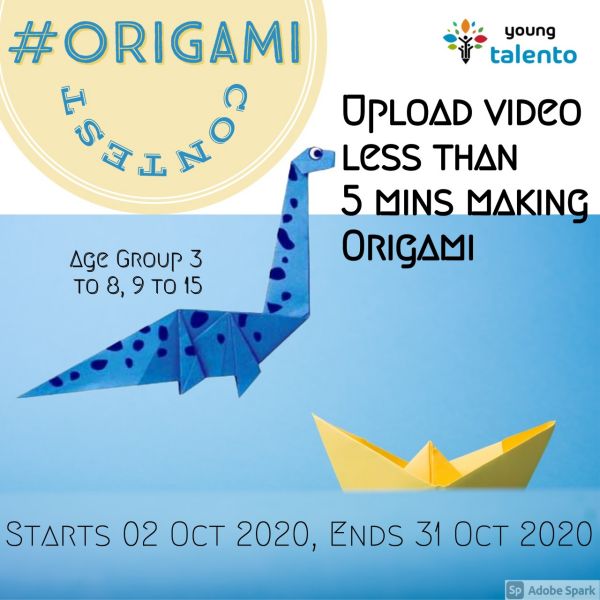 2. LegendarySPB
YoungTalento, this contest season wants to pay tribute to the legend singer by hosting a singing contest dedicated exclusively to SPB sir. This is the chance to express your love to the late singer through your voice and share your recording with us.
Details : https://www.youngtalento.com/contests/singing-contest-2