YoungTalento, an innovative contest platform to showcase the
creativity and problem solving ability of the child.
1. Gandhism – Speech Contest :
Gandhi's birthday, 2 October, is celebrated in India as Gandhi Jayanti, a national holiday, and worldwide as the International Day of Nonviolence to honour Mahatma Gandhi's role in Indian Independence. This year, YoungTalento invites all the orators to come and celebrate this special day with us. Deliver a 3-5-minute speech showering your tribute to the father of our nation and send it to us. We will let the nation know your love for Gandhi.
Submit your speech narrating ideals of father of our nation.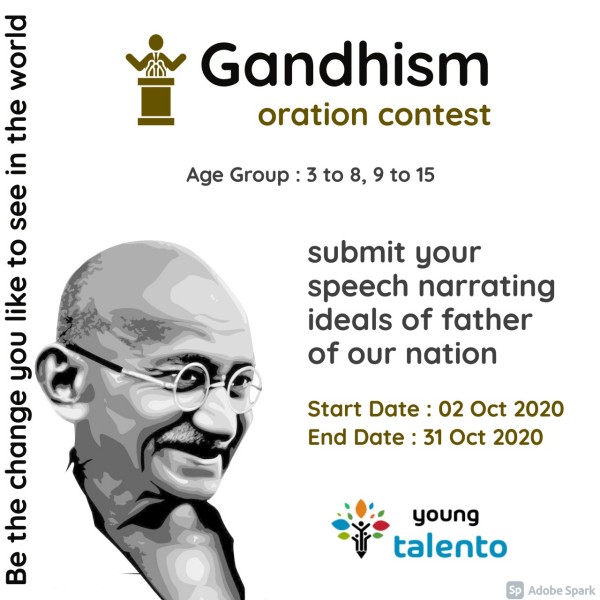 2. StampIt- Stamp Design Contest
We at YoungTalento want to use this perfect opportunity this year and introduce to you all, a one of a kind stamp design contest as a token of appreciation to the postal service world-wide. India being a land of agriculture, the theme for the stamp design is Farmers and the sacred art of Farming?. Your stamp design should be of the dimension:15 cm (width) 20 cm (length) or 20 cm (width) 15 cm (length) and there are no restrictions in the range of materials and colours used in the work. Wear your creative hats and send us the masterpiece you design.
Submit your photo of your stamp Design portraying agriculture