Greetings from ColorTree, an online competition platform for creating confidence and inducing the intelligence of school kids. The following are the online competitions available for registration till 20-October-2020.
Age category will be 4 – 14 years
Three age groups are,
4-6 years,
7-10 years,
11-14 years.
1.Drawing:
Theme – Save Environment
Images will be sending through whatsapp.
2.Fancy dress competition:
Theme – Open topic
Maximum of 1 minute video of dressed up kids of any character and send through whatsapp.
3.Handwriting:
Theme – Corona and India
Maximum of 1 page of handwriting will be send through whatsapp.
Last date for registration: 20-Oct-2020
Last of submission: 21-Oct-2020
Date of result: 22-Oct-2020
Registration fee is Rs.80 for each competitions.
*Combo fee of Rs.200 for all the competitions for single candidate
Exciting awards and certificates for the winners from each category.
All the participants will get e-certificates .
Submit images and videos through whatsapp to 75300 35907.
Best wishes from ColorTree .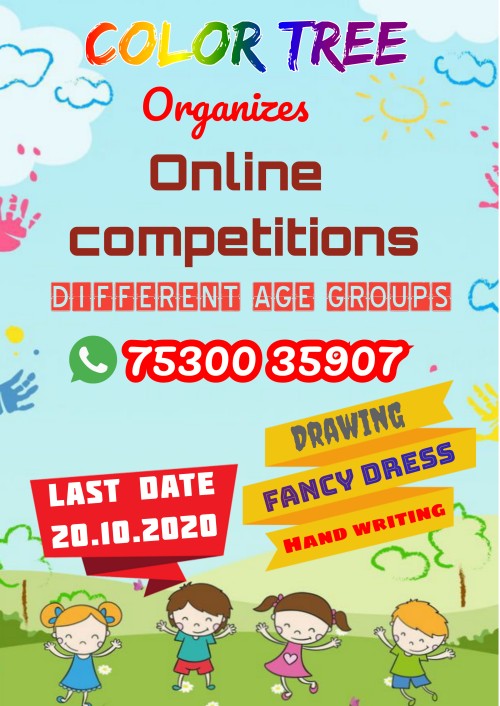 ColorTree Online Competition