World Food Day Poster Contest 2020 by Food and Agriculture Organization (FAO) of the United Nations.
Children and youth in the age group of 5 to `19 years of age from around the world can participate in this poster contest.
Theme : Use your imagination and create a poster of your Favourite food hero at work. The world is full of food heroes – from farmers to drivers, shop assistants, food bank or government representatives etc., who despite various challenges, such as the current COVID-19 pandemic, work hard to make sure that food makes its way from farms to our table.
The deadline for entries is 6 November 2020.
Participation is free of charge.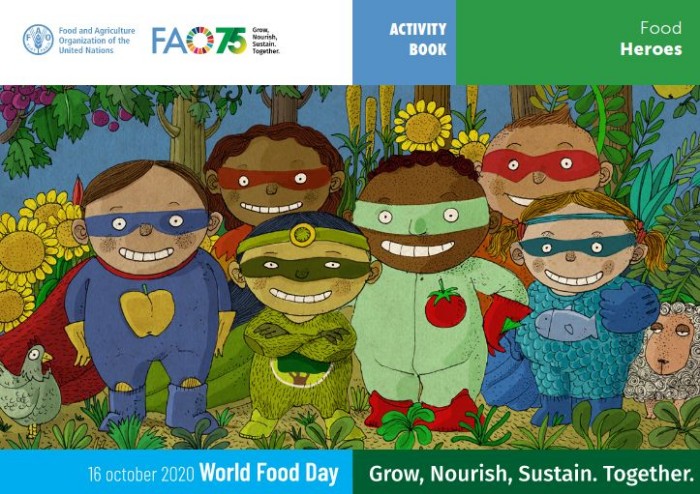 The entry period will begin at 12:00 (CEST) on Wednesday 1 July 2020 and will close at 12:00 (CEST) on Friday, 6 November 2020. (CEST means Central European Summer Time)
The competition is divided into the following categories:

5 to 8 years

, 9 to 12 years,

13 to 15 years

, and 16 to 19 years.
Only one entry should be submitted per person. Multiple entries from one person will result in disqualification.
15 posters in each category (60 posters) will be selected for the shortlist by the screening committee in December 2020. Shortlisted candidates will receive a certificate for this achievement.
Three winning poster designs will be selected as finalists by a jury in each category.
World Food Day Poster Contest 2020 by Food and Agriculture Organization (FAO)