Virtual Competition on Synonyms and Antonyms.
1)This competition is for kids age group *3to 12.* years
2)Organizer will provide you a list of *100 words* – for nursery to class 2 and
*200 words* for class 3 to class 6
3)Test will be on whats app video call.
4) Study list you will get on 24th September 2020.
5)Organizer will ask 20 questions from a given class wise list.
6) Students have to answer 20 questions in
3minutes -For nursery to class 2
2minutes-For class3 to class6
7) Students who want to
participate should *Gpay* *Rs150
7)Send a *screenshot* . Contest Organizers will share a what's app link to join. Also parents should fill a google form.
8)Winners will get a trophy and students scoring 20/20 will get medals.
9)) Winners of trophies and medals have to pay extra courier charges for sending trophy or medals.
For details contact on : 7620758556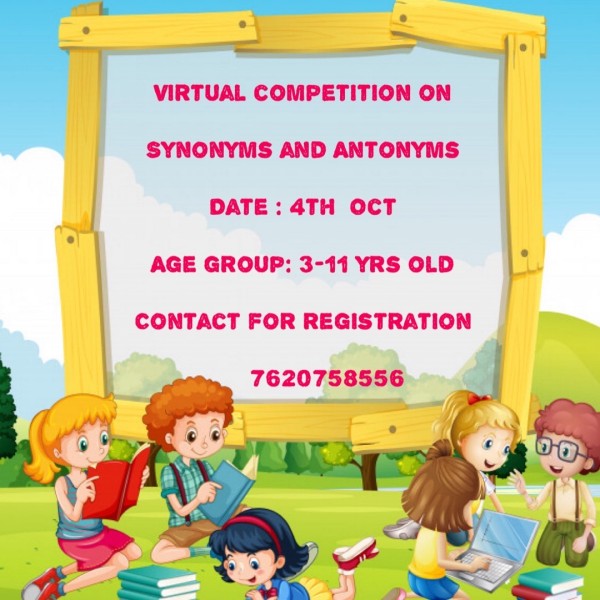 Virtual Competition on Synonyms and Antonyms