More September Month Contests by YoungTalento.
1. DidYouKnow
Did you know that YoungTalento has a contest this month titled ?#DidYouKnow? where all you have to do to contest is share such interesting lesser known facts about anything and everything. The contest aims at bringing to limelight the rare and unique facts that are not shared/known commonly by everyone which will surely catch anyone by surprise. Compile a list of ?Did you know? facts and present them in a video. Upload the video at our website and we will take care of letting a broader audience know about your facts.
Contest details : https://www.youngtalento.com/contests/DidYouKnow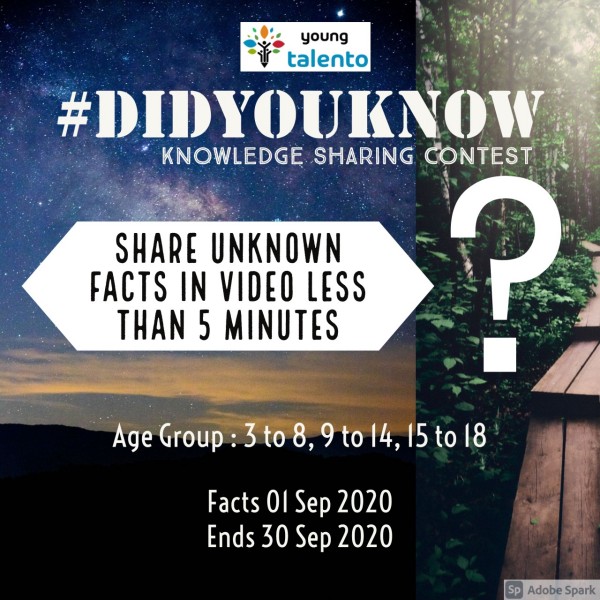 2. SpotLight
We have a contest this month at YoungTalento, to bring all junior action stars to spotlight. What you do all along for fun can actually help you win this contest. To contest at our ?#SpotLight? contest, all you have to do is enact your favourite movie scene or deliver your favourite movie dialogue or re-create a comedy scene and upload a video of the same at our website. Lights, Camera, Action. Let the acting begin.
Contest details : https://www.youngtalento.com/contests/SpotLight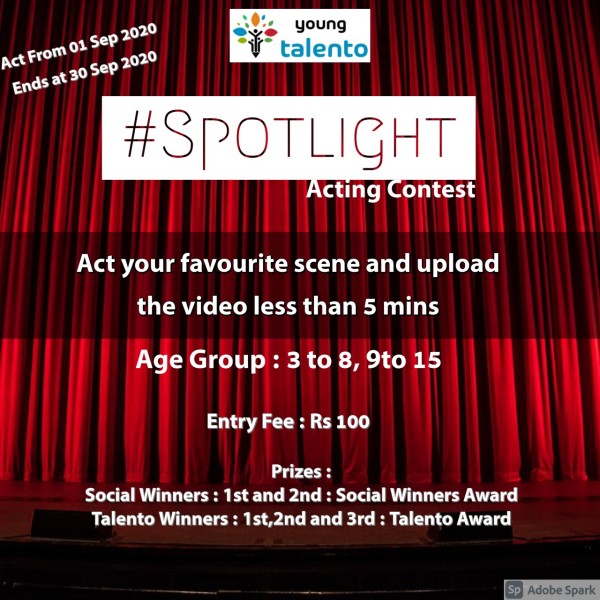 3. CreativeADs:
Are you eager to try your hands at advertising? Then ?#CreativeAds? is the perfect contest for you. Create a unique and one of a kind advertisement to Promote ?YoungTalento? and upload a video of your advertisement. Let your creativity flow.
Contest details : https://www.youngtalento.com/contests/CreativeAds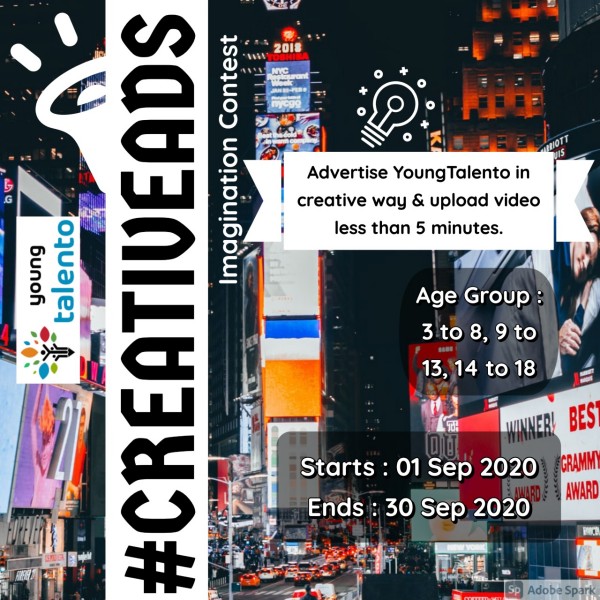 Don't wait Hurry up to register @ https://youngtalento.com/participate and upload your submissions.
Website details : https://youngtalento.com
More September Month Contests by YoungTalento