Dear Parents,
Cuemath invites you and your child to participate in an exclusive online The Concept of Infinity Event for 1st to 10th grade students. The event will be conducted on WhatsApp and Google form. Participants of this event will get:
Digital Certificates
7 Days free access of Cuemath Curriculum
Free demo Experience with one of our teachers
_Event Details The concept of Infinity
Date: 19th sep 2020
Time: 5.00 pm
*Register Here *
https://chat.whatsapp.com/E9B305pJCXyGIhuWvngyXS
You can also ask your friends & acquaintances to participate. More details will be shared soon.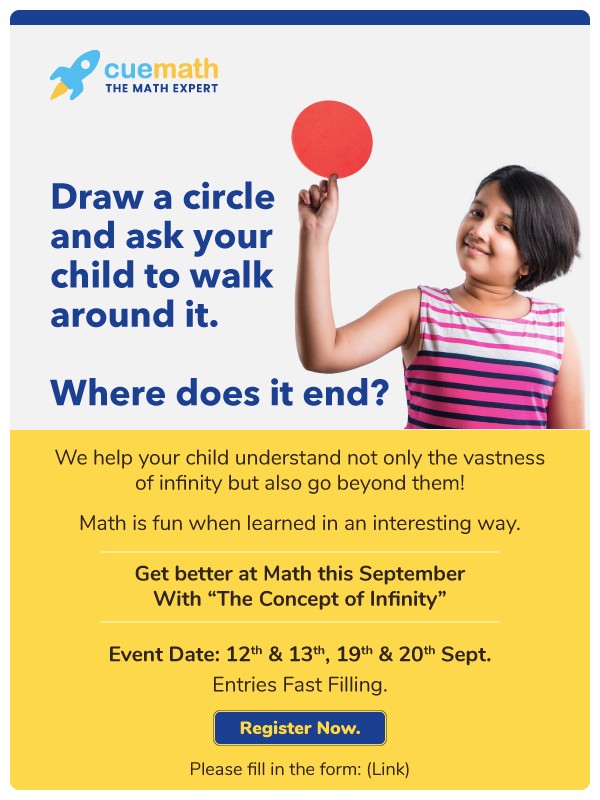 Cuemath Concept of Infinity Event for 1st to 10th Grade Students