GREAT SUCCESS ACADEMY'S ONLINE INDIA QUIZ.
This is only a Registration form for ONLINE INDIA QUIZ.
The quiz will be conducted in the TELEGRAM, In our Channel
Only for the School student 1st to 5th Standard.
And for Tamil Nadu only. (Please note ONLY FOR TAMIL NADU SCHOOL STUDENTS)
There will be 10 questions 10×5=50marks.
Not Alone marks Decide winner Timing of answer will be Deciding the Winner
If more students are will they will have SPECIAL QUIZ in Future in ONLINE MODE..
Awards
WINNER
RUNNER
2nd RUNNER
3rd RUNNER
4th RUNNER
They will be awarded special E – CERTIFICATE.
DATE : 09.08.2020
TIME : 11:00 AM TO 11:30 AM
RESULTS 09.08.2020
TIME : 05:00 PM
FOR ANY QUERY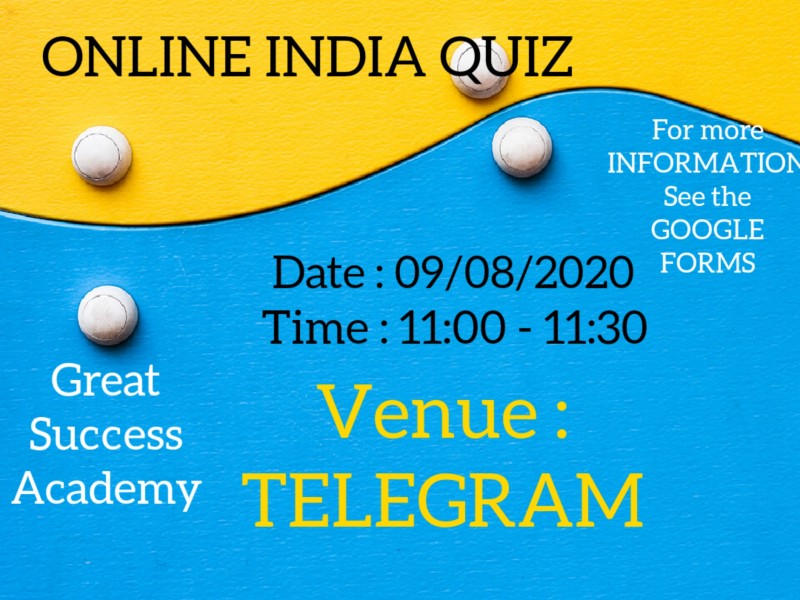 Great Success Academy's Online INDIA Quiz