FAB KIDS CLEVER ENDEAVORS 2020 Teachers Day Online Contest.
Kids from Pre KG to Grade 6 can take part in this contest.
RULES
1.U can draw or download a outline of a bouquet and colour it.
2.Fancy dress u can wear any Teachers day related character.
3.Eassy writing must have only 10-15 lines and u can write about any of your favourite teacher.
4.Speech must be 1-1.5 mins
5.All your videos and pictures of the out come must be sent to us before 6th Sept' 2020
REGISTRATION AND PAYMENT
Last date of registration is September 6th 2020
Registration fee ₹150 for 1 event, ₹400 for all 4 events
Payment must be done through Gpay or Net banking
A screenshot of the payment to our whatsapp no is must
For Enquiries : +91 76049 85859
For Registration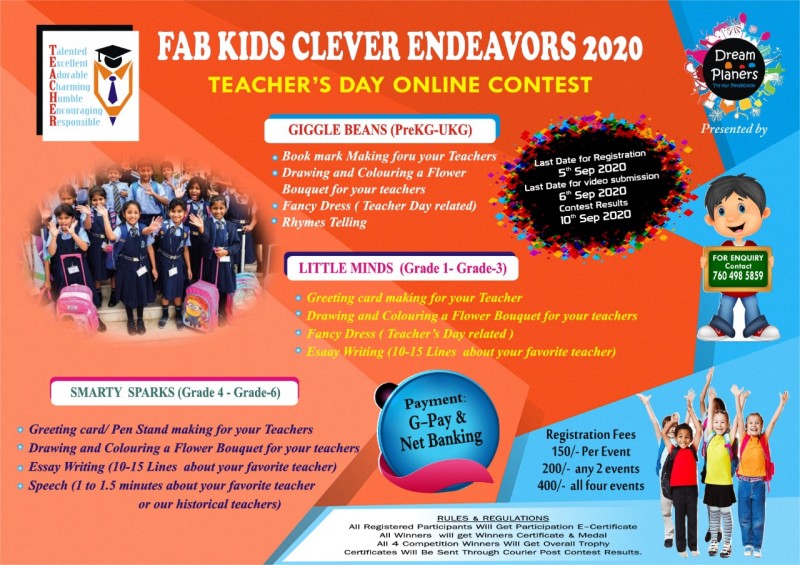 FAB KIDS CLEVER ENDEAVORS 2020 Teachers Day Online Contest