Dear participants, We're happily introducing our GANESH CHATHURTHI DOT SPOT RANGOLI CONTEST.
For details contact 8667017086
Last day to register is 18th August 2020
Last date of submission is 22nd August
This contest is only for 4th to 8th std kids.
Participants must do a rangoli using powder and flowers.
It should be a rangoli based on Lord Ganesh.
We need a short video of the participant performing the rangoli including we need a pic of it .
Performance will be judged based on how much work they're doing according to their age .
Top three winners will be awarded Ref fee is 30 /-
Fill this Google form for Registration. https://docs.google.com/forms/d/e/1FAIpQLSer4yDF5k6fu7AgIypd-_MoYs06brtFnQeVYLrfLwvEHhfl1g/viewform
Only limited slots, please join faster
After your Registration, we will share the judging criteria. …
For details contact 8667017086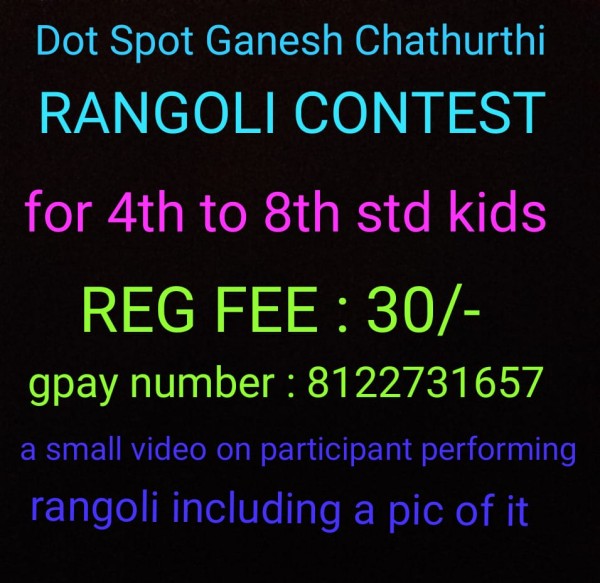 Dot Spot – Ganesh Chathurthi Rangoli Contest for Kids