Greetings from Twinkles Tantrums!
August 2020 Contests registrations are open.
National level Online contests for children of class PreKG – Class 8.
Coloring, Drawing, Fancy dress, Craft, Tongue Twister and Oratorical Competitions.
Register from the below link.
Results will be announced on September 9th.
Last date to submit the entries: August 30th
Registration Fee: Rs.150 for each contest. GPay/Paytm
Hurry up!
Explore, Engage and Excel!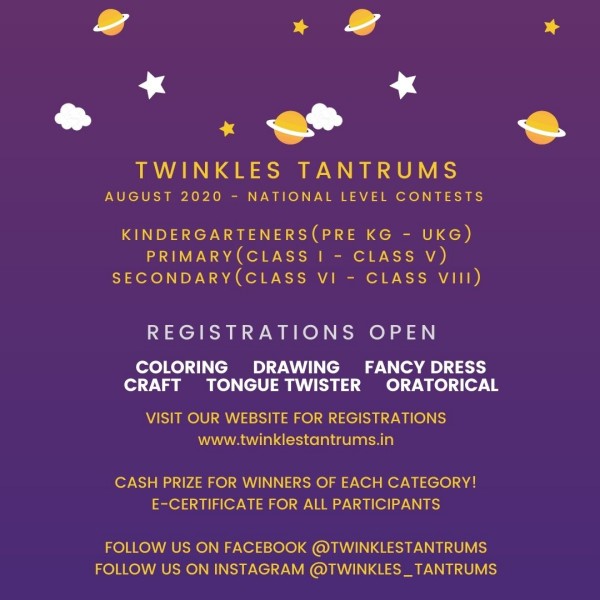 August 2020 National level Online Contests for Children from Twinkle Tantrums